24 Set

Amazing wedding entertainment solutions
10 fantastic wedding entertainment ideas that will surprise your guests
Weddings take with them high expectations in terms of fun. Wedding entertainment is the key to offer them a unique and memorably fun experience. There are many ways and options that is worth to consider. Some could be more on your taste, some other are a little bit fancy and alternative but for sure your guests won't be disappointed.
Before deciding which one (or even more than one) suits your big day, take in consideration the wedding venue and the type of event you are hosting. Not all the venues fit all types of wedding entertainment. Also considering the people you are inviting. If the most of them do not like sports don't try to involve them into athletics games.
Circus gag at the aperitif
This is a wedding entertainment that can work indoors and outdoors both. There so many options of performers. Stilt walkers, acrobats, aerial performers and ribbon twirlers. There are so many combinations and themes to personalise your event.
Fireworks
Unquestionably cut of the cake and first dance are two big wow moments of the wedding day. So, what a better choice to pimp them up with fireworks show? Top tip: match the show with some music to make the atmosphere even more special.
Wedding entertainment: a live painter
We personally love live painting.is something that catches memories and the masterpiece can be hang in your living room to reminiscing the wedding day.  To watch a live painter working is amusing and we are sure your guests will enjoy the show. Top tip: place the artis in a place where he can work quietly and at the same time, he can be easily seeing by all the guests.
Giant jenga
Surprisingly this will wedding entertainment not involve just the kids. Who doesn't love to play at Giant Jenga? Top tip: rent more than one and start a quick tournament.
Lights show
Having an indoors wedding? A good and never boring option for your wedding entertainment is a dancers' lights show. Performers will create a unique and magic feeling, made of rhythm and colours.
Glitter bar
Is your life like a splendid rainbow? Incorporate your personality in wedding entertainment. Glitter bars get the guests mingling and have tons of fun! Top tip: be environment friendly and buy bio-degradable brands.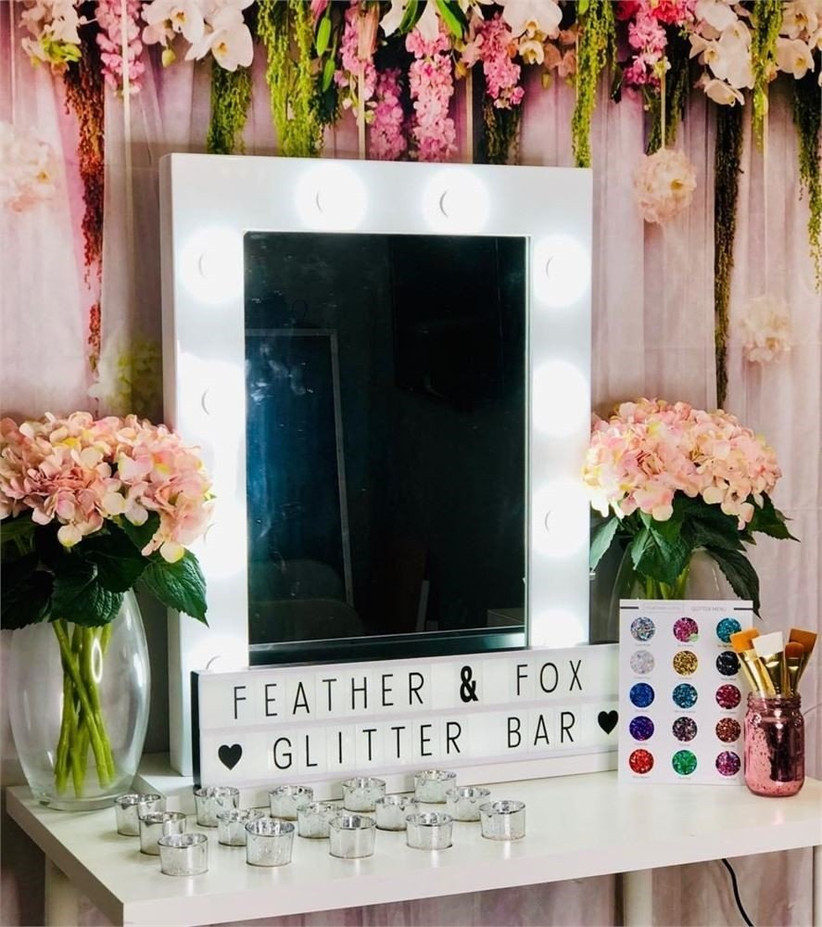 Balloon artists
Balloon artists are perfect for backyard weddings. enjoyable for everyone they add a touch of craziness to the day. A balloon modeler will create amazing shapes and at the same time will entertain guests. Top tip: take it to the next level with balloon modellers performers. They will make a real show while making their pieces.
Synchronized swimmers as wedding entertainment
This is something that you don't see every day and is one of our favourites. Costumes and eye-catching choreography will amuse your guests and offer them a unique show during the aperitif time. This is one-of-a-kind experiences that will be very hard to forget. Of course, you will need a swimming pool. Top tip: provide monogrammed costumes for the swimmers.
Casino tables
For after dinner and for those who doesn't enjoy the dance floor too much. Casino tables are a god idea to offer something with a twist. Super matching with elegant and bold venues, to recreate the atmosphere of old casinos.
Wedding entertainment: fire performers
The wedding venues doesn't allow fireworks or you are keener on a live performance? Go with a fire performer! Fun, eclectic and with character, for sure your guests won't be disappointed! Top tip: black tie event? Hire a group of female performers in black dresses and high hills, they will provide elegance and glamour to the show.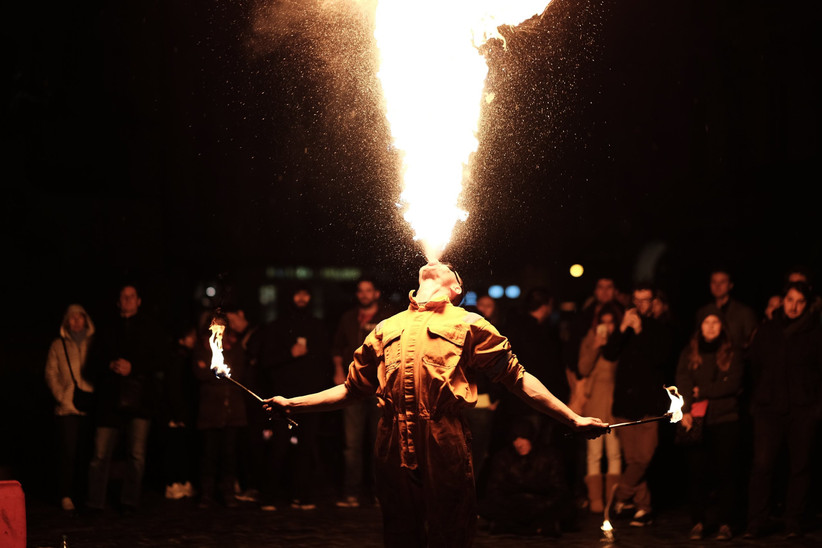 Mini-Golf
Why not. If your pals love golf, offer them the change to challenge each other during the cocktail hour. This type of wedding entertainment it is perfect for spring and summer weddings, but mostly important, the venues need to have an appropriate outdoor area.
We hope you enjoyed the reading and don't hesitate to contact us if you need a little extra help.