23 Apr

Best ideas for the wedding gift for the groom.
10 ideas for the wedding gift for your groom
Who doesn't like to receive presents? The unofficial exchange of gifts during the wedding morning between bride and groom has become more and more popular. It's a way to sweeter the kick off to the wedding celebrations. there are many ways to surprise your future husband. Traditionally, the gift is supposed to be something that express your love, but it doesn't have to be an expensive present.
The wedding gift for the groom can be a thoughtful keepsake token or a little goodie for the getting ready. A personalised item, it is always something that express attention and love to the other person or something useful that he wishes from a long time is a demonstration of your love. To help you in the search of the perfect wedding gift for your groom, let's say the truth, with so many options is not always easy, we have rounded up some amazing ideas that for sure he will love.
Shaving kit
Shaving is becoming an art and if your fiancé is a stylish dude, he will simply love it. An exclusive shaving set it is a perfect wedding gift for your groom. It is a unique accessory that will make his face perfectly trimmed and tidied up for the big day. There are different types of shaving sets, from the badger set to the handmade ones.
Favourite foods delivered while he is getting ready
Let's say it, who doesn't like to eat its favourite food during the wedding morning? So why not have delivered to his room some delicious fresh food that you know he loves? For sure is something that he will nor be able to keep, but on the other hand it will be a thoughtful touch and will add a sparkle to his getting ready.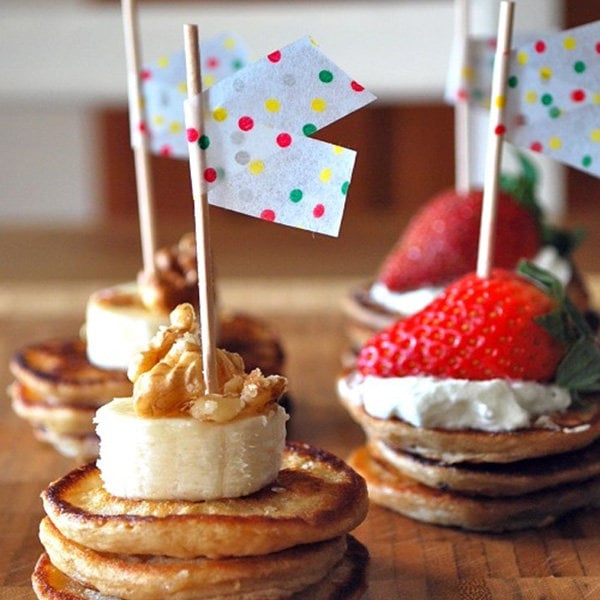 Watch box for a collector
Is the groom a watch addicted? He has already an established a watch collection? Give him something that shows that you understand what is important to him. A personalised watch for is a prefect gift for your man. You can also think about something hand made with a unique design. The plus would be to have his initials or the wedding date engraved on the box.
Personalized Golf Ball Marker Divot Tool
Marrying a golf obsessed fiancé? For sure he will have already all the attire, but why not have a personalised item to wish him some more luck? A divot tool is a must have accessory for all the golf fanatics and each time he will be on the greens he will think about your sweet wedding gift.
Personalized Cufflinks
There is nothing more romantic that a couple of personalized cufflinks to wear during the wedding day. Take it to the next level and have them engraved with his initials or if he is a creative person, have them designed with a personal message done with your own handwriting.
Wireless headphones
This is something that is always appreciated. No matter if your husband to be is a tech guy, headphones can be used in al the moments of the day. They are a useful daily use wedding gift. They have reached such a high-quality audio that you can listen simply music or attend an online work meeting. There are many designs around, from the over the hear vintage model to the pods from Apple.
Retro speaker
A retro speaker will be a stylish addition to every living room. If you opt for the wireless model it can be brought everywhere. Around there are some super cute designs that will add a wow factor to this already sweet wedding day present suitable for all the grooms. Every time you will be listening music, with this retro speaker your memories will be brought back to your big day.
Duffle bag for travellers
Despite that is perfect for your honey moon and at the same time has the right size for a minimoon, each time your hubby will pack for a trip he will think about your wedding day. It can be handmade of gorgeous leather or with water-repellent and wear-resistant fabric. For sure, this duffle bag will bring a bright smile on your fiancé's face.
Leather Laptop case for a groom wedding gift
Workaholic is the second name of your groom to be? He goes all the time around with his laptop? The perfect wedding gift is a handmade leather case. this stylish suede, will add some glamour to his days and will help to keep his laptop safe.
Handkerchief
A soft and gentle wedding gift for your groom. For a different touch, you can have a personal message or a poem embroidered on your husband's handkerchief. You can match the color with the suit. If your groom is more on the classic side, simply add the monogram of his or yours initials. Is a delicate thought, full of meaning.
No matter what type of man you are marrying, every wedding gift you will give to your groom will be perfect.
Looking for more wedding suggestions and inspo? Stay tuned!