30 Apr

How to celebrate your wedding anniversary
10 ideas to celebrate your wedding anniversary
Time passes so quickly!  No matters if you are celebrating your first 12 months together as a married couple or your 50th anniversary, there are many possible sweet ways to do to celebrate your wedding anniversary. If it seems that you are hanging out always in the same places or going out to the same restaurants and you are worried about a borderline boring anniversary, we have rounded up 15 amazing ideas to celebrate your wedding anniversary in a fabulous way.
Go for a minimoon
Disconnect from everyone's and take a close-to-home trip to a place you always wanted to see. Enjoy a break from your daily life and take the time to hide under the covers. Enjoy fine dining experiences, spa treatment, room service and the relax of doing nothing.
Have a dinner cooked by a private chef
Are you the foodie type and you want to mix it with a relaxing night in the comfort of your home? Get the best from both, there is nothing better to get a home gourmet meal coked by a professional chef directly cooked in your chicken.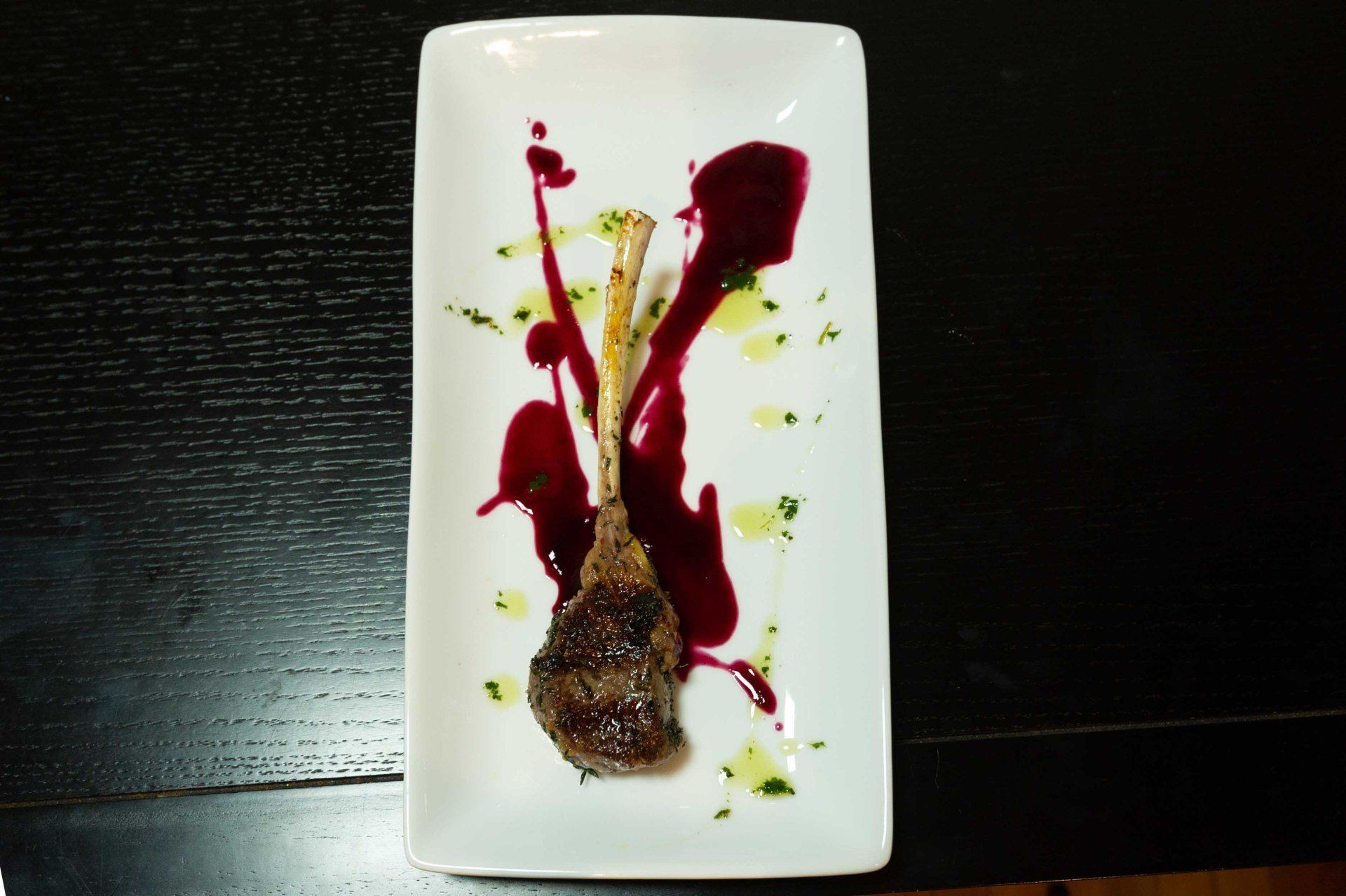 Rewrite Your Vows
Feeling inspired? Why not have a secret escape in a local garden and rewrite your own vows? It may sound strange to repeat them without all the loud celebrations, but it will be definitively something romantic and meaningful. Extra tip: update them every year and collect them in a special diary.
Ph. Jada poon
Enjoy a small version of your wedding cake
Why do not indulge yourself with a slice or a smaller version of your wedding cake? Feeling super romantic add the bonus to cook it together and try to make your own version. Regardless how it will look like, this anniversary cake will taste delicious.
Celebrate your wedding anniversary with a hike
Go for a crazy adventure with your hubby and head to a national park from your bucket list. To be on a mountain peak just the two of with a breath-taking panorama, will be extremely adventurous and fascinating.  Plus, you will burn all the calories of the dinner that has to come.
Wedding anniversary tattoo
Get inked! This is definitively just for the brave ones. Express to the world how much you love each other with something that holds your emotions during the time. Couple's tats are extremely charming, it's a truly unique gift to celebrate your wedding anniversary. There are endless possibilities, from the matching designs to the tiny pinky promises.
Do some Gardening
Make this occasion feel special and stay at home doing some gardening together. You can plant a tree that symbolises your union in your back yard or fill up some pots with exotic aromatic herbs that you can even use to cook once they are grown. Romantic tip: plant bulbs and seeds of the flowers of your wedding bouquet. Once they will bloom, they will bring back joyful and sweet memories.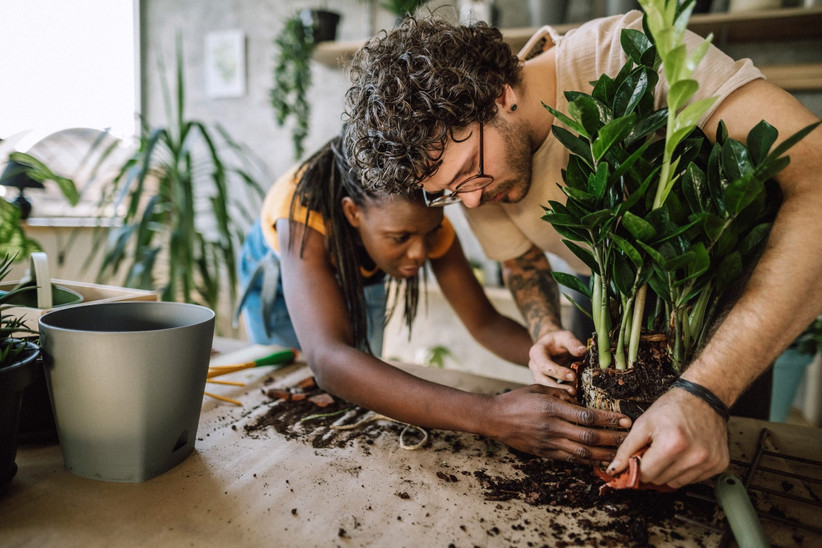 Have a photoshoot to
celebrate your wedding anniversary
Pimp up and get ready for some fun. Having a professional photo service done on your anniversary day will add some memories to your wedding album. Bonus point: pick a special location that means to you and wear a memorable outfit to recreate some shots of your first date together. You will have so much fun comparing the old pictures to the new ones. You can also use the wedding photos to make a custom bobbleheads as a wedding gift.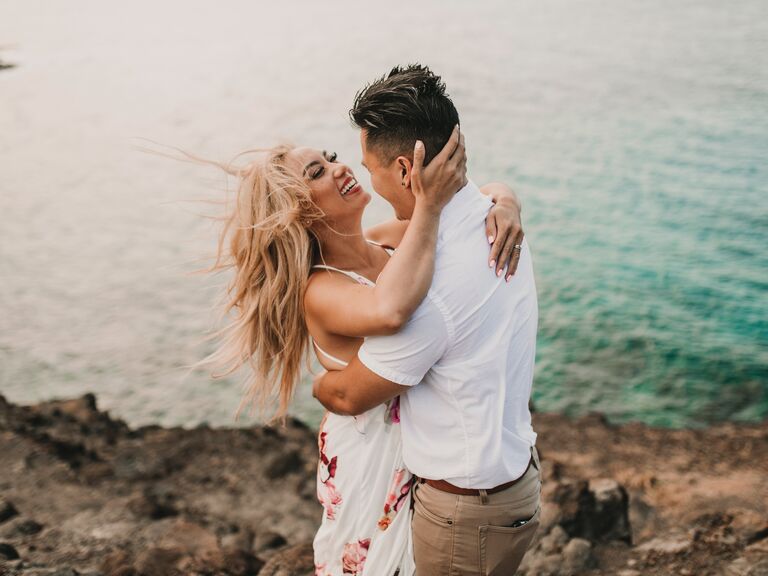 Ph: luckybobbleheads
Go for a ride with a fancy car
If you have limited time and you are a car enthusiast, why not rent your dream car and enjoy some one-on-one time together? Go for a daily trip on a local route taking panoramic roads:  Enjoy long talks and cuddle yourself with the company of your other half, while driving around. 
Celebrate with a wine tasting
Visit your favourite vinery and book a wine tasting with a cooking class. Drinking your favourite while you are cooking delicious food, is a superb way to celebrate your wedding anniversary. Try to find a place that produces your favourite wine or why not, the wine served during your wedding day.
Ph: eater
From the first I love you to the wedding day, there are so many special moments to celebrate. With limited options, due to logistic and time, year after year can be hard to find always something new to surprise your partner. We hope that this little tip gave you some brilliant ideas how to celebrate your wedding anniversary.