04 Giu

Modern Wedding Flowers
Modern Wedding Flowers for Your Wedding
Flowers are a significant part of weddings. They can set the mood of the wedding day and completely change the attire of a wedding venue. Luckily the days of all one of kind bridal décor are gone and modern wedding flowers can make happy any type of stylish bride. With the right touch, from the non-traditional bride to the most romantic, they can be right for every affair.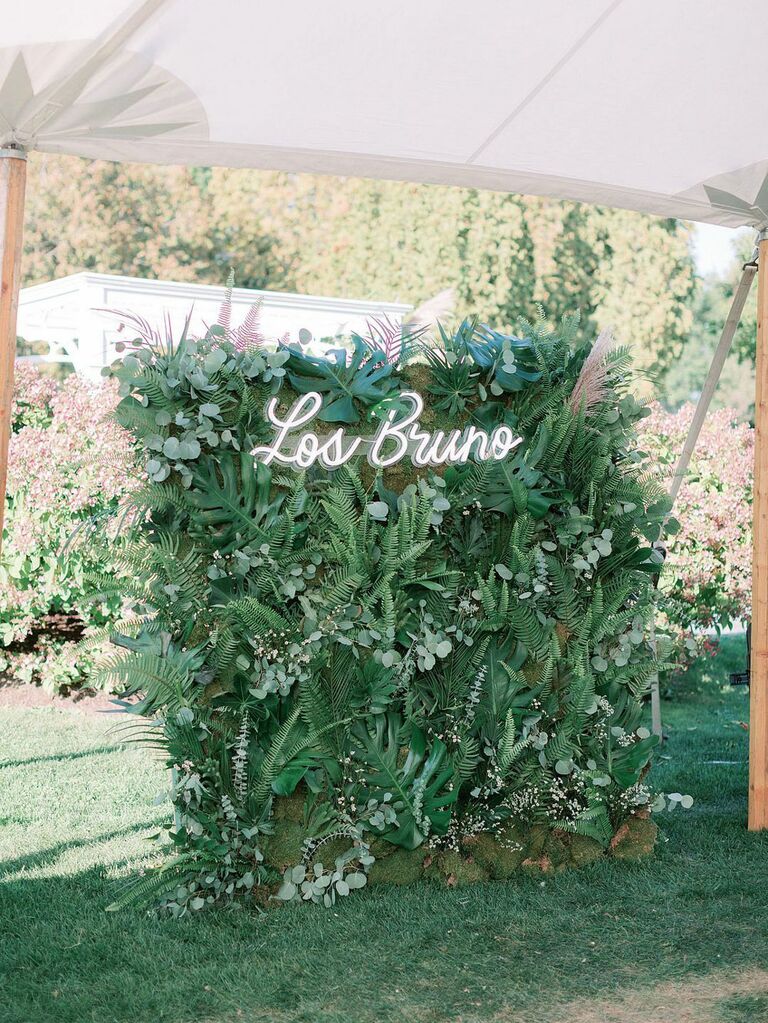 There are so many types of flowers per each season that you can't go wrong using the, but if you have specific ideas in mind, you can get inspired by exotic touches. With a modern wedding design, you can decide to have different type of decors but all connected to create a harmonious and cohesive look through the day.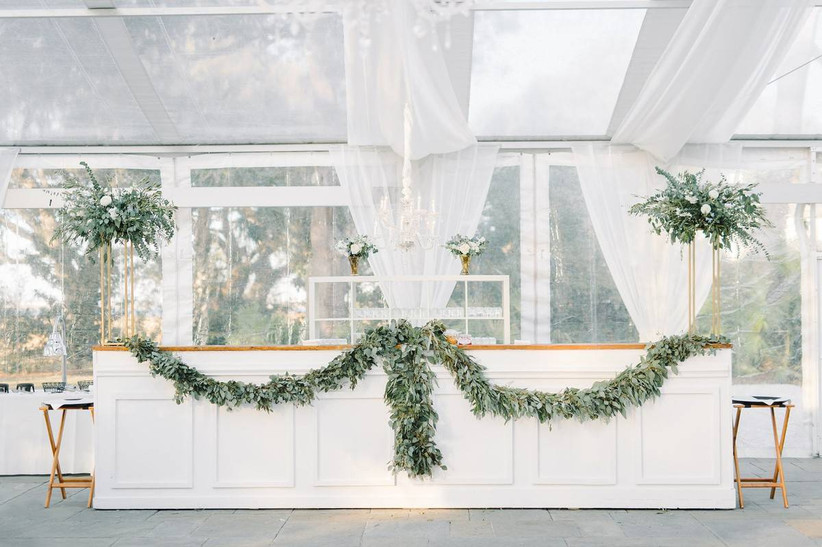 Ph: weddingwire
Ready for some inspirations? Keep reading!
Modern wedding flowers for the bride
For sure the emblem of bridal flowers is the brides' bouquet. Think beyond the classic arrangements and focus on some structure, volume and details. Don't be afraid to add uncommon details or to mix and match different textures. The bridal bouquet can be something unique on its own, it's up to you to decide if you want a matchy-matchy thing with your bridal party or not. Just remember to consider your bridal gown.
Use cherry's branches mixed with ranunculus flowers for an asymmetrical look.
Modern and minimalist, with huge leaves against tiny flower. If it gets too dark for you it will also work perfectly with white flowers.
Boho style is too bold? Get the refined version, using just touches of pampa flowers and anthurium. The classy look given by the combination of soft hues is so refined.
Don't forget bridal party and mothers. Minimalist bouquets will look perfect to match the clean lines of modern bouquets. A corsage, like a bracelet that goes around the wrist, is the perfect solution for the mothers.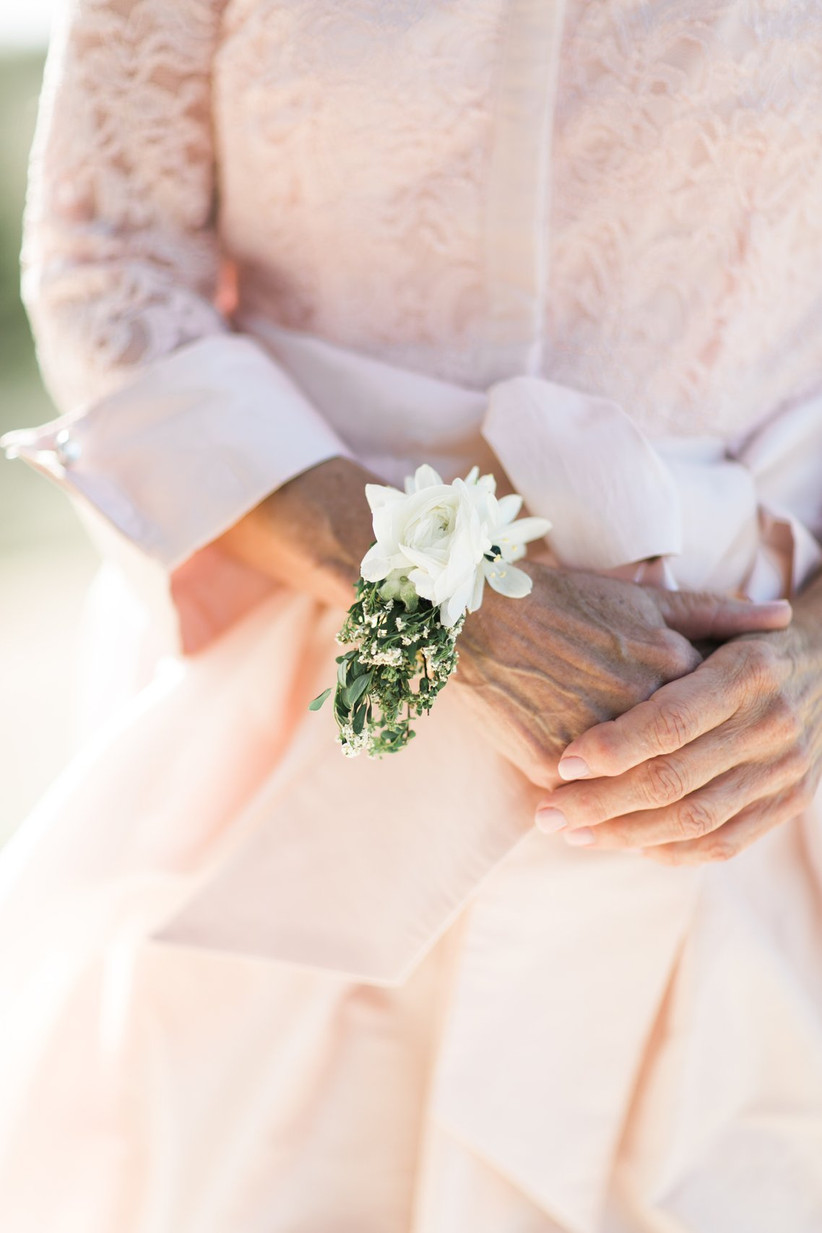 Ph: weddingwire
Ceremony
Don't use just one flower, but keep the same shades and mix and match different types of flowers. A memorable structured look will be the result, perfect for a garden wedding.
ph:emmaloveswedding
Chasing the in between modern/vintage type of wedding altar? Express your personality and go for a retro folding screen decorated with modern greenery
ph: brides
Modern wedding flowers can also be a multitude of colors in an ultra-bright and fluo color scheme. The wow will not be missed at this wedding. This is will give definitively a wow factor. Pair this setting with geometrical shapes and flat flowers.
Looking for the contemporary wow factor to exchange your vows? Use a metal structure and pair it with some lanterns, it's simple, clean and charming at the same time.
Tablescape
Focus on clean lines, elegant vases, monochromatic ambiance. Less is more in this case. a minimalist super glamorous effect it's the perfect décor for a modern affair. To add a personal touch, consider monogrammed person napkins.
Modern can also mean a lush of solo greenery. There is nothing more upbeat that a table full of greens mixed with the right tableware. In this case the complements are the key. Go with an industrial design cutlery and prefer crockery with clear lines.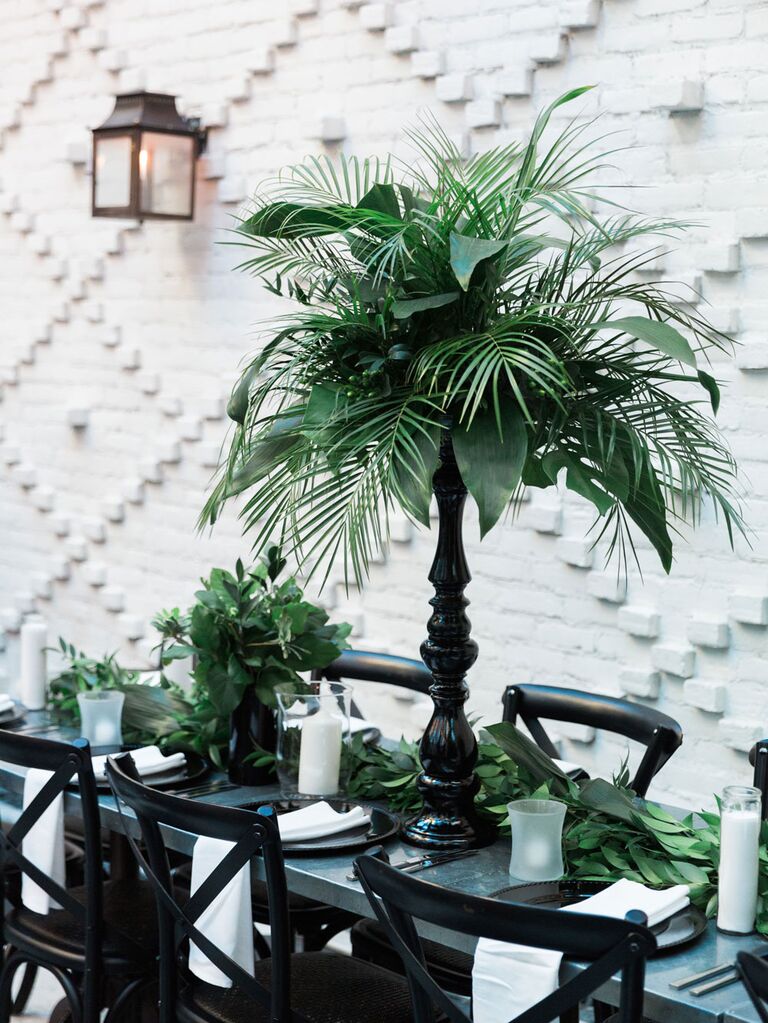 ph: theknot
For a non-traditional look but with romantic accents, go for centrepieces with long stems, few flowers wisely paired and bold vases. This will set a voguish look with a retro touch. The modernity of the past times but superbly elegant. Chich and timeless but without the vintage effect.
Extra touches
Last but not least, consider all the little things that can add a sparkle or a more modern touch to the big day. Instead of going crazy with florals you can add some pops. Modern wedding flower are simply made to be mixed with artistic creations and wonderful furnishing. Don't overdo, you don't want to create the abstract feeling of a modern art museum, but consider to merge flowers with objects. They will need to be strategically placed in the right way and in the right space, exactly where need to be to add that specific twist.
ph: brides
Use a modern format for wedding invitations. They can be made in acrylic with a Bodoni or Sans Serif font. Add a cutting-edge detail using a gold rim to complete the look.
To complete the look of your wedding day, go for a chich modern cake. With this delicacy you can be eccentric, using geometrical forms or modern details such figurines.
Do you want to know more about contemporary wedding design? Get in touch!