26 Feb

Short wedding dress
The perfect short wedding dress.
indeed, is not a surprise that short wedding dresses are becoming more and more popular, they are actual and trendsetting. At the same time, a short wedding gown can match perfectly your style and your venue more than what you previously thought.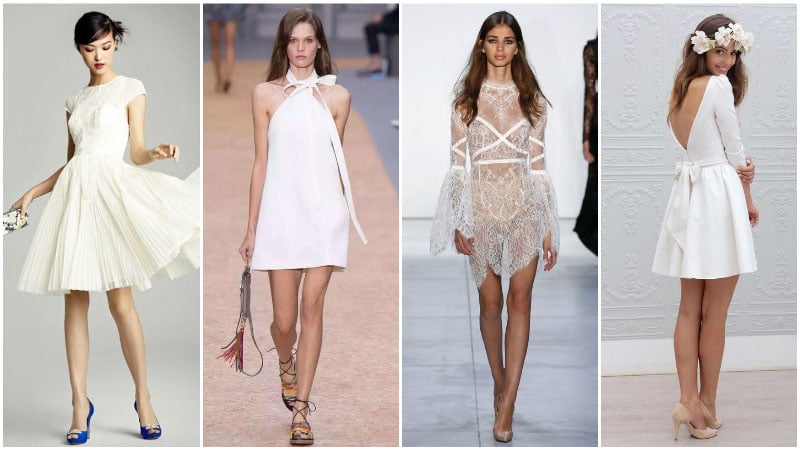 When it comes to bridal fashion there are rules, a short wedding dress can express your charm in full and reflect your personality as a usual wedding dress. There are many reasons why you should opt for a short dress, obviously the first one is the personal taste.
Additionally, short wedding dresses can be more versatile and also can be used as a second dress for the party time or for a private photo shooting after the ceremony.
Lace models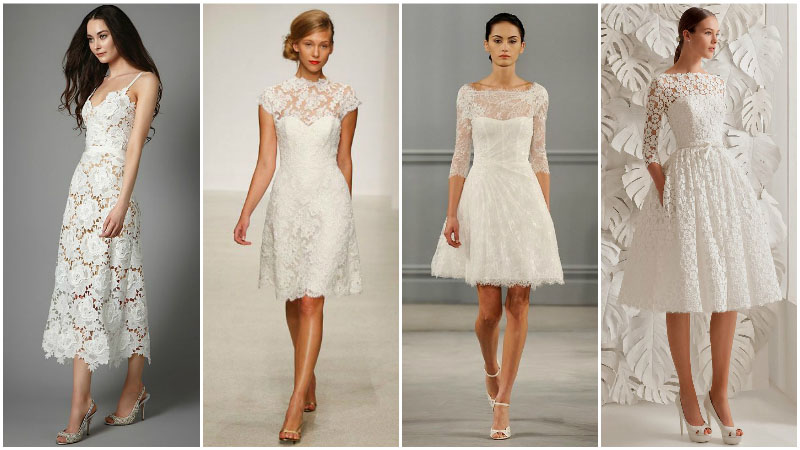 Having your ceremony in a blossoming Italian garden or in stunning villa in the Tuscan countryside? A short wedding dress can be the perfect match. They are extremely romantic and give that soft touch that creates a remarkable combination.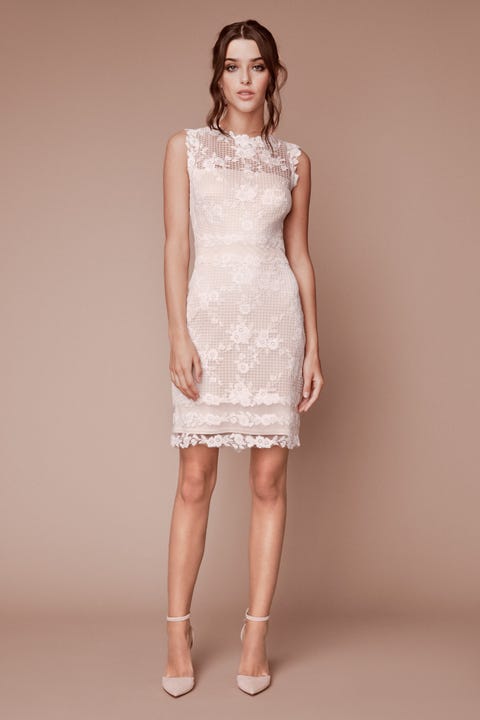 The lace adds that soft and dreamy look that brides are looking for. To show your legs in the most fascinating way, chose the lighter style of the lace, reserve the heavier fabric for a longer attire. Wear an all over lace, with floral or geometrical patterns for a wow effect.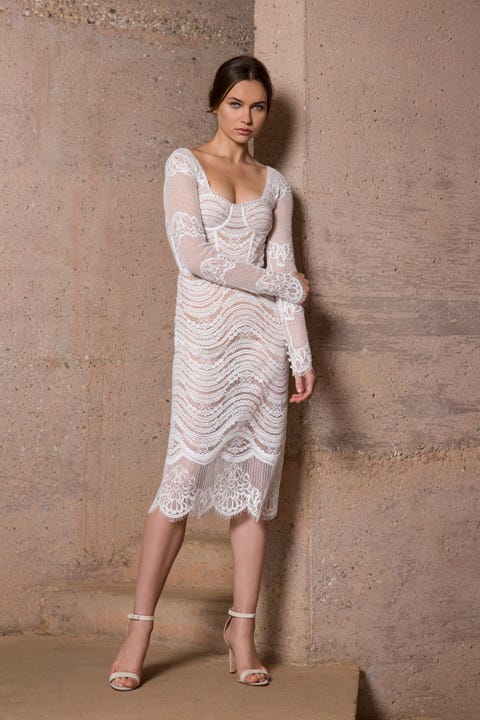 To adopt a classic look, go with a model with lace panels at the end of the skirt to play with the length effect.  To follow bohemian inspired mood, consider a model with some lace to cover your neck. It will give retro but not old refined accents.
Design with sleeves
Even if the dress' length is short you can have long sleeves. It can be an attractive combination to show off your legs and to cover your arms. Middle's seasons are perfect for this combo. Made in lace, with sequins, tulle with polka dots. If you opt for a short dress with long sleeves you have to show off.
Getting married in summer? Go for short puffed sleeves or an attractive one shoulder models. Surprise your guests with short tulle and frill trims sleeves, they will add volume and movement. Different element can enrich the look.
Ruffles can turn into a dramatic element and add to a simple silhouette a glamorous touch. If a long sleeves dress makes the look elegant and lush on the other hand short sleeves have a fresh and crisp effect.
Vintage mood
The perfect choice for a dreamy and romantic bride to be. The vintage style, is a lovely choice that provides a timeless and beautiful effect. A knee length perfectly matches with the retro style of the twenties and thirties.   Flare silhouettes, Colum models, flapper dresses are incredible versatile will look so good for your wedding day. Wear a short wedding dress with sequins or feathers for a killing look.
To add more romance, opt for sweetheart neckline, refined hemlines and caps sleeves. A swing skirt with a tea length combined with tulle will provide that marvellous 1950's inspired bridal look.  Chiffon and lace trims paired with a corset bodice will provide a hot look with a sexy feminine finish.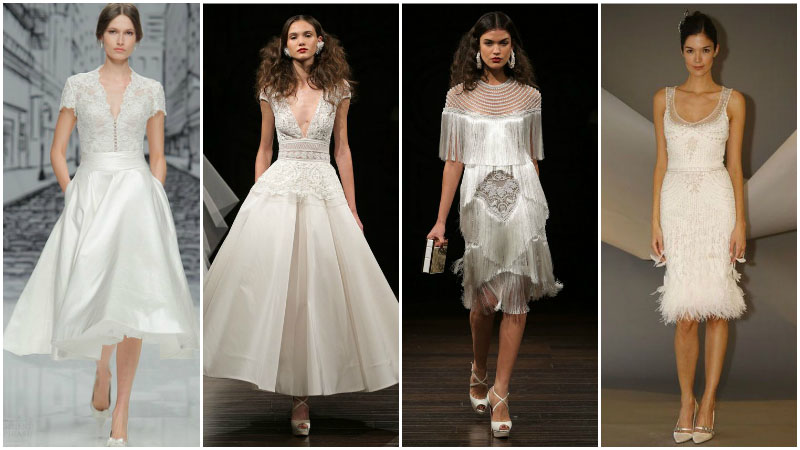 Miniskirt dresses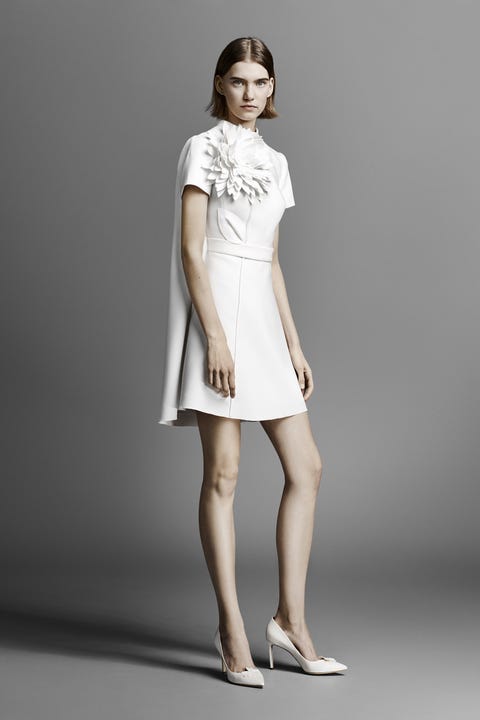 Are you planning a courthouse or a super modern event? Do you want to surprise your folks with something completely out of the schemes? Go for a miniskirt wedding dress!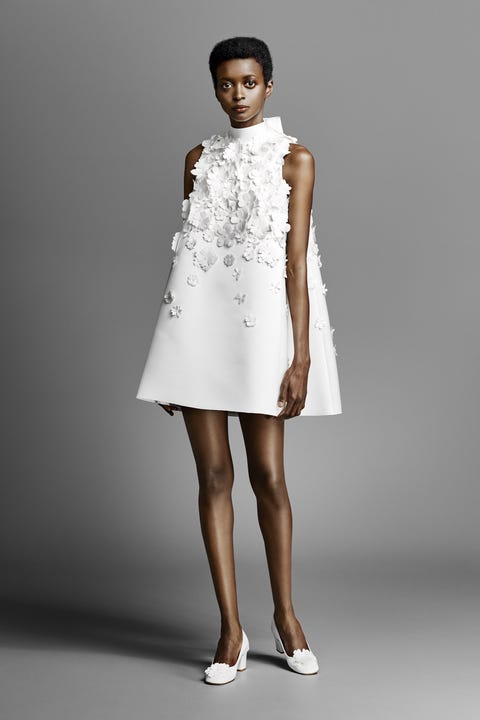 Minidresses can be extremely weddingly, just be careful and don't overdo. You are not in a club. If you are looking for some sophistication why not wear a waist cut-outs model and if you are of the sparkling side, opt for a sequins or glittering embroideries. Floral prints or feathers take the fashion to the next level. They add some super polished effect to an uncommon look.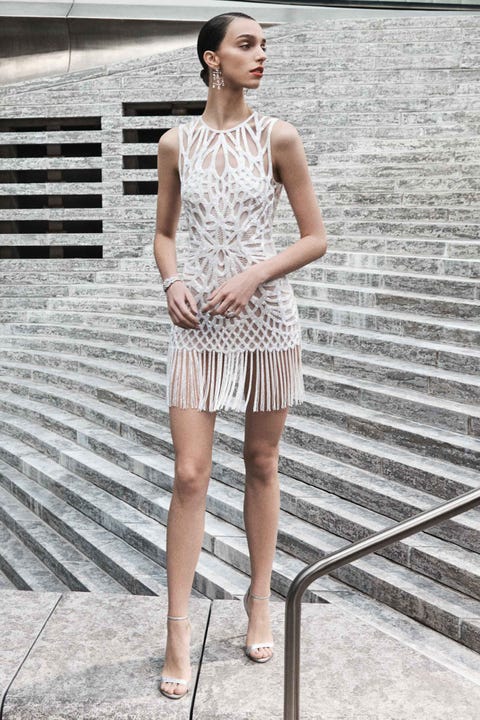 Modern short wedding dress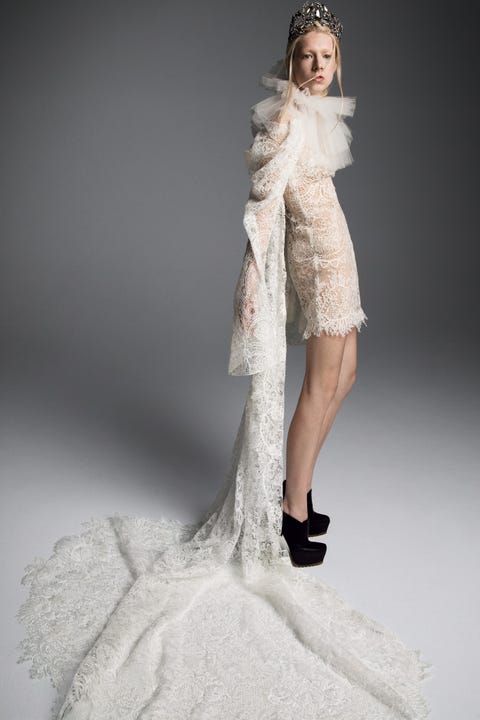 With all the elegance of traditional wedding dresses, a modern attire can add a different allure to the look. Cape dresses are normally not even considered for weddings, but they can become extremely elegant and fascinating with the right design.
When shopping for a modern wedding gown the key word is an unexpected and non-traditional look. Don't be afraid to dare! Mix and match material, like an embroidered tulle bodice with a plain skirt.
A super sexy front V line or a shirred crepe fabric will be a perfect choice. Moreover, a fashion forward trend is the masculine look. In this case, while shopping, look for an inspire tuxedo model, with a double-breasted button fastening.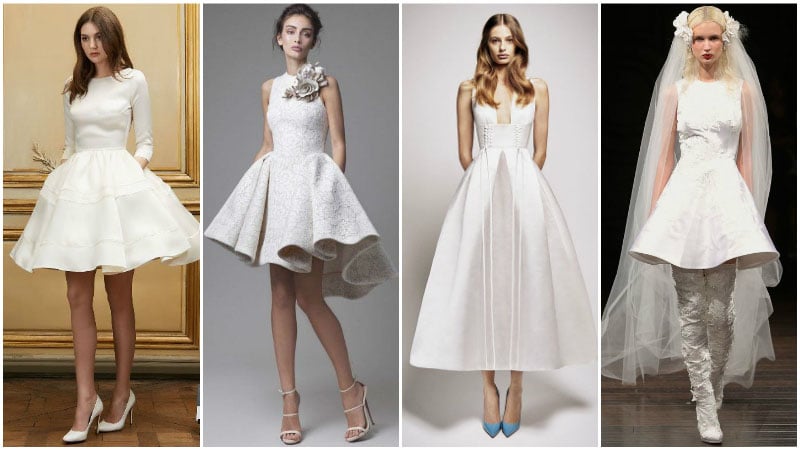 Basically, there are so many glamorous choices in term of short bridal wear that the only limit will be your creativity. Do you need more suggestion for the best way to pick your short wedding dress? grab a cappuccino and contact us!