08 Gen

The importance of the perfect maternity wedding dress
4 Top tips to find your perfect maternity wedding dress
Almost every pregnant bride is worried about finding the perfect gown. It is very hard to predict how your pregnancy will evolve and no one can predict and how your body will change. The only thing that is known for sure is that your belly will grow.
Furthermore, it could be hard to find a dress in which you feel bridely and at the same time accommodate your plus one. Finding the perfect maternity wedding dress doesn't have to be a further stress. You are already pregnant and planning a wedding. At the same time, being pregnant doesn't mean that you have to look like a matron. Maternity wedding gown can be amazing and comfy at the same time.
Follow our tips and turn your wedding dress haunt in a fun and stress – free experience.
Hide or show your baby bump?
After the How far in advance I will be on the wedding day, here comes the question: Do I want or not to show off my baby bump? While in the early stages of the pregnancy most brides are able to wear their normal clothes, if you will be in the last trimester it could be hard to hide the belly.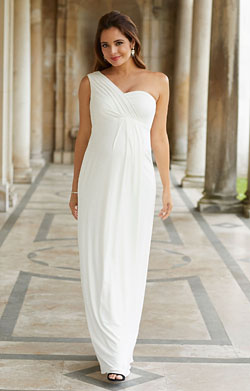 If you want to downplay your pregnancy, look for those models with empire waist. This type of model falls down loose and optically masks the bump. The A-line model, with its smooth line on the hips, helps to conceal the central part of your body.  Also, gowns, with a hight waist with a lot of volume and multiple layers help to hide the baby bump. What is better than a romantic ball gown to tie the knot?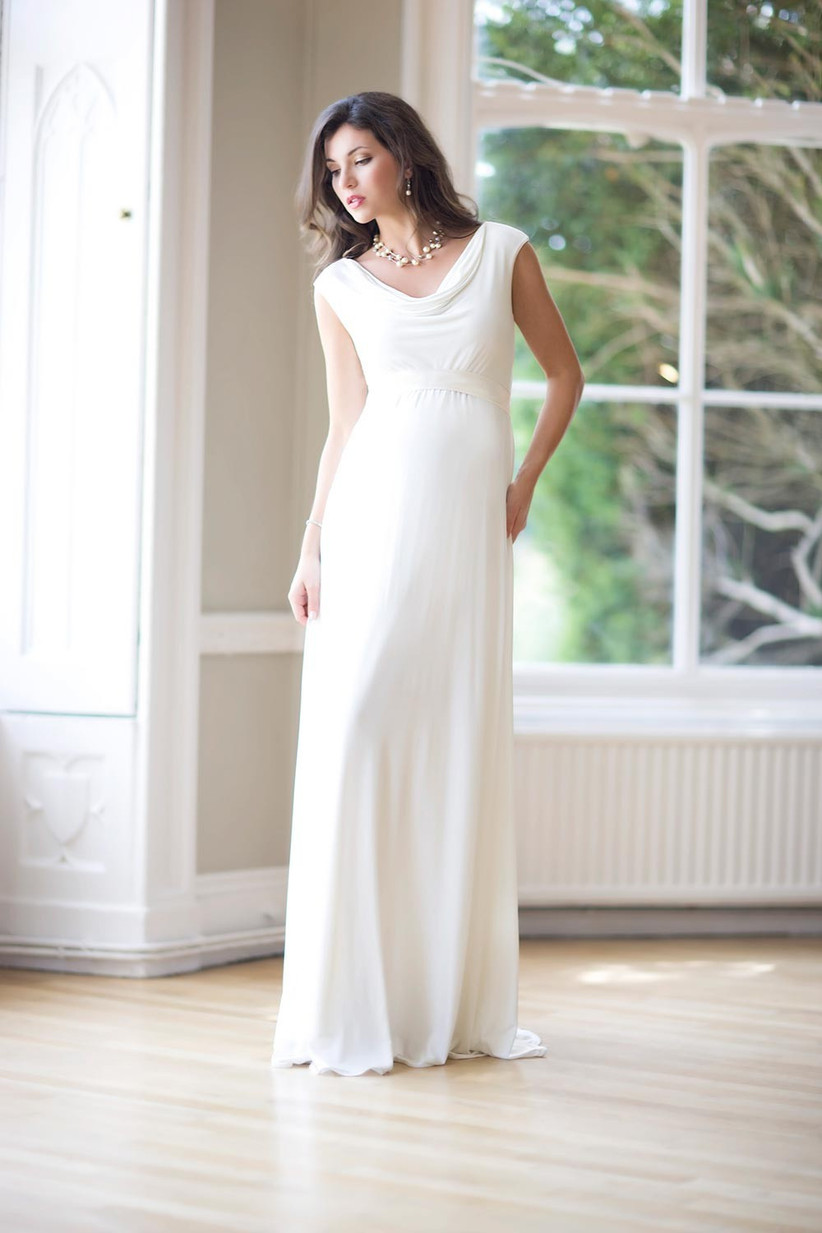 Definitively play with accessories, a strategically placed veil or jacket will keep the attention away for your belly.
On the contrary, if you want to show your little on the day look for a soft dress that underline your silhouette and embraces your bump. A mermaid model will glide perfectly on your body. For a more classic look you can opt for a sleeveless column model or a V neck model with some. Soft lace, jersey or organza are the perfect materials. Use some accessories to underline your waist, such as a Swarovski waistband or a long necklace.
Advise the bridal salon before the fitting
To get the best result, advise the bridal shop or the atelier that you are expecting and how far along you are. To find an informed staff about your needs will help to enjoy the day and perfect maternity wedding dress.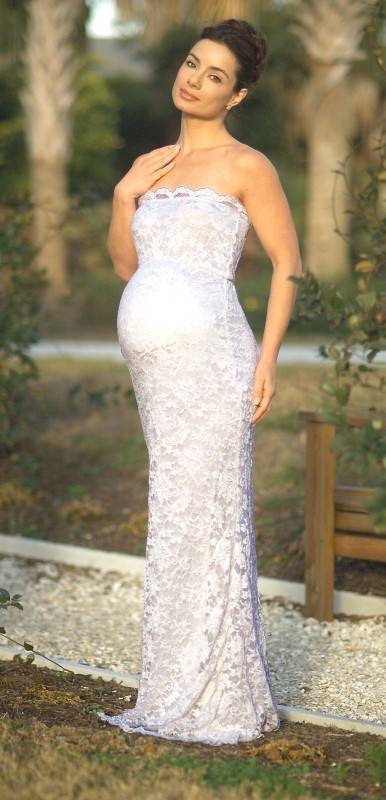 ph: browsehide.com
Since can pass several months, between the first fitting and the wedding day ask if they have a pregnancy pillow. It may seem an extravagant request, in particular if you are in the first trimester, it can simulate a baby bump up to 8 months old and will give you a better idea of the final result.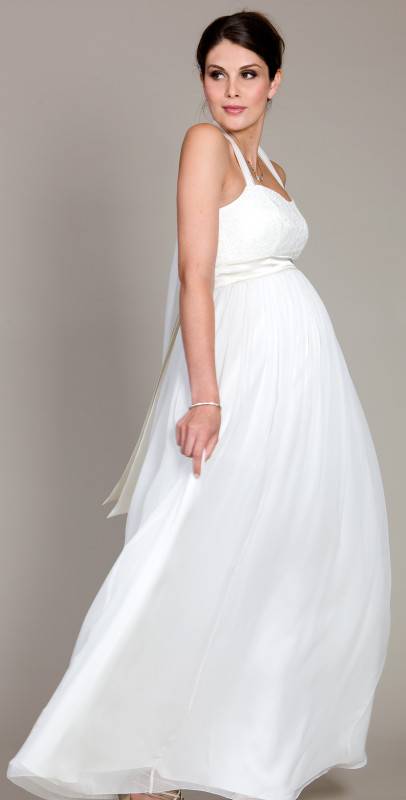 ph:browsehide.com
For the last fitting, book it for just few days before the wedding, in particular if you are at the end of the pregnancy. Your body will change so quickly that schedule it one month in advance is useless.
Consider to buy a size up for perfect maternity wedding dress
Unless you are buying your perfect maternity wedding dress last minute, consider the changes of your body. What fits you today may not tomorrow. Since it can take up to eight months between ordering the dress and the final fitting you should consider this aspect before ordering the size of the dress.
At the same type buy a dress that is easy to alter in case you grow more or less than expected. Some dresses have more limitations when it comes to make it bigger or smaller. A lacy dress is easier to modify keeping the changes invisible.
Shop the right shoes
Feet during pregnancy can be a tricky. Many women suffer of foot swelling. It makes sense to buy them just a couple of weeks before the wedding, just the time to wear them in the house and get your feet used to it. For the dress fittings use a similar heigh shoes.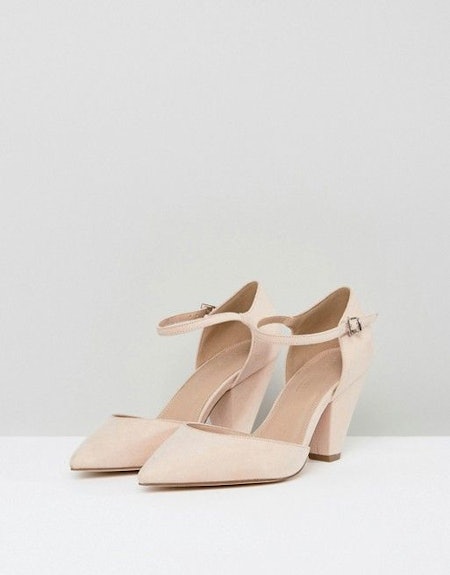 If you wedding has a rustic vibe and it will be in a garden you can consider about going with barefoot. Otherwise something in between is always the best choice. Stiletto may be hard to be wore all day and super flat ballerina may hurt your back. So, a low-medium heel with can be the perfect choice. Don't forget a pair of sneakers if you want to dance up to late!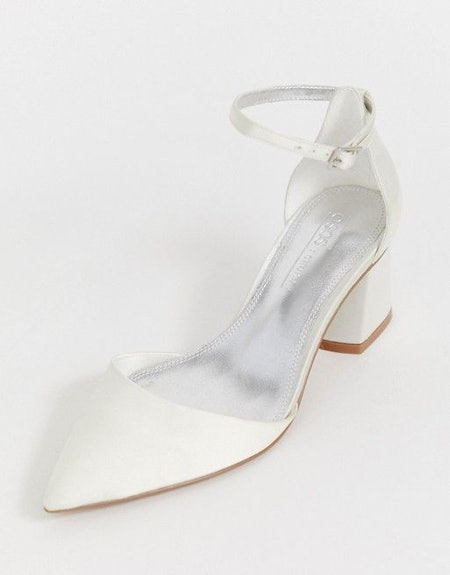 Always remember the most important thing: have fun!! Is your special day and choose a dress that will make you fantastic.
Ready to start your wedding planning? Contact us let's discuss today!