27 Ago

Trend rehearsal dinner ideas
5 Best rehearsal dinner ideas
If you are hosting your rehearsal dinner at home or why not abroad, check out our rehearsal dinner ideas. Being a wedding planner makes me to love organising things, including pre and post events.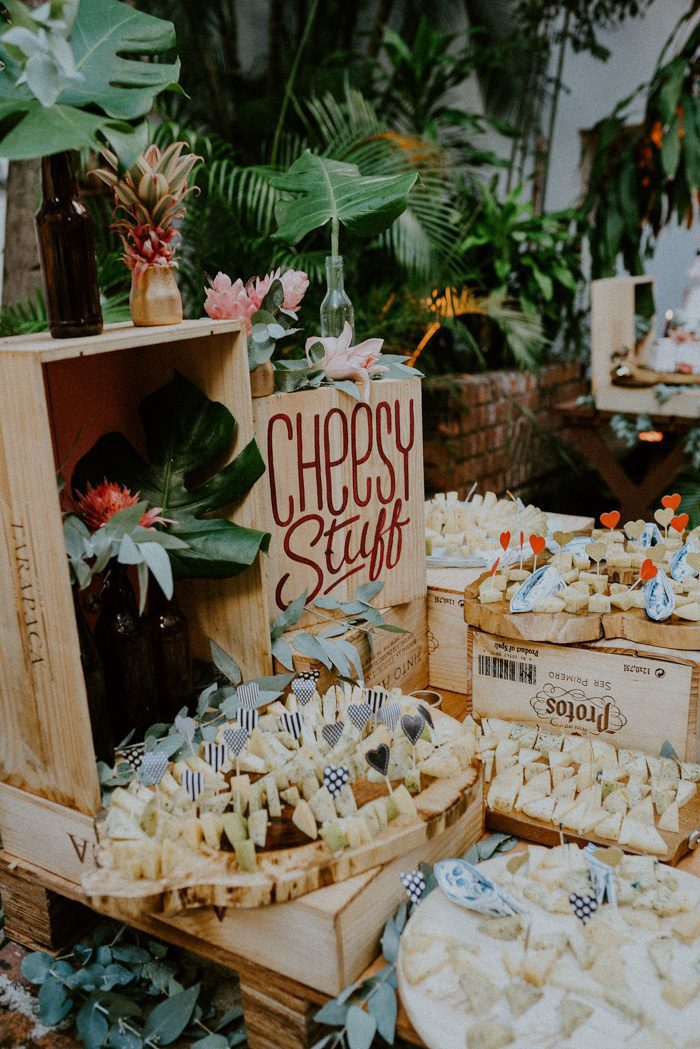 I love being creative. I'm always in search of new ideas and latest trends. It is important to remind that is your event and for this reason it should reflect your style and your personal taste.
ph: wedding spot
A pre-event, can be at the same time formal and include some fun things or it can be rustic but with a touch of glamour. Despite what are the etiquette rules, there are no things that are mandatory simply be yourself. Focus on the positive vibes of being with your family and friends and enjoy the rehearsal dinner. Below the best rehearsal dinner ideas. Enjoy.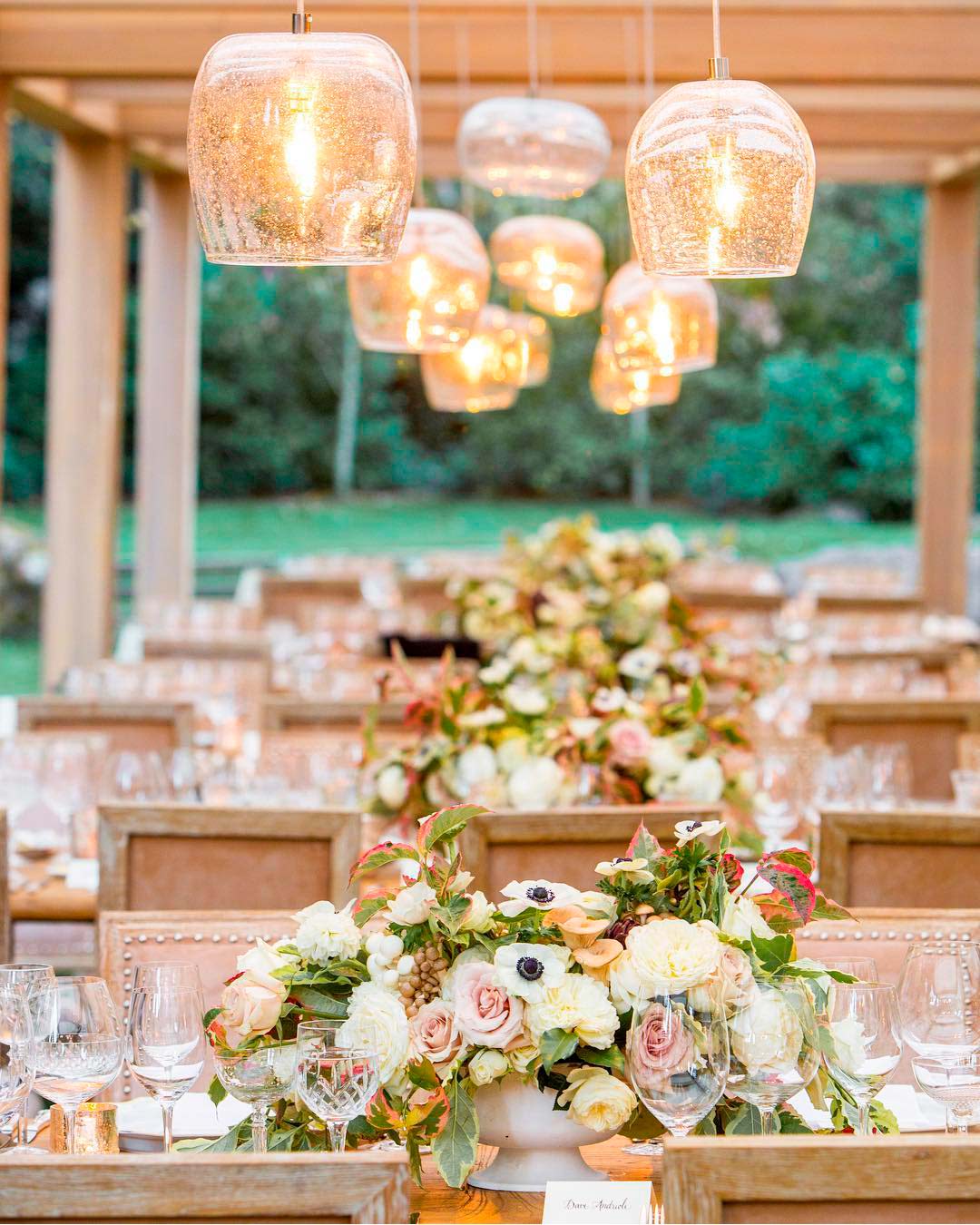 Rehearsal Dinner ideas: in the park or in a backyard
Undeniably one of the latest trends is outdoors. After the pandemic people start to enjoy open hair events even more than what they use to do. Why not held your rehearsal dinner in a forest or in a parc? No limit of space and all the natural surroundings will give you plenty options for the décor. Don't be shy with cushions and lighting. They will add romance the dinner.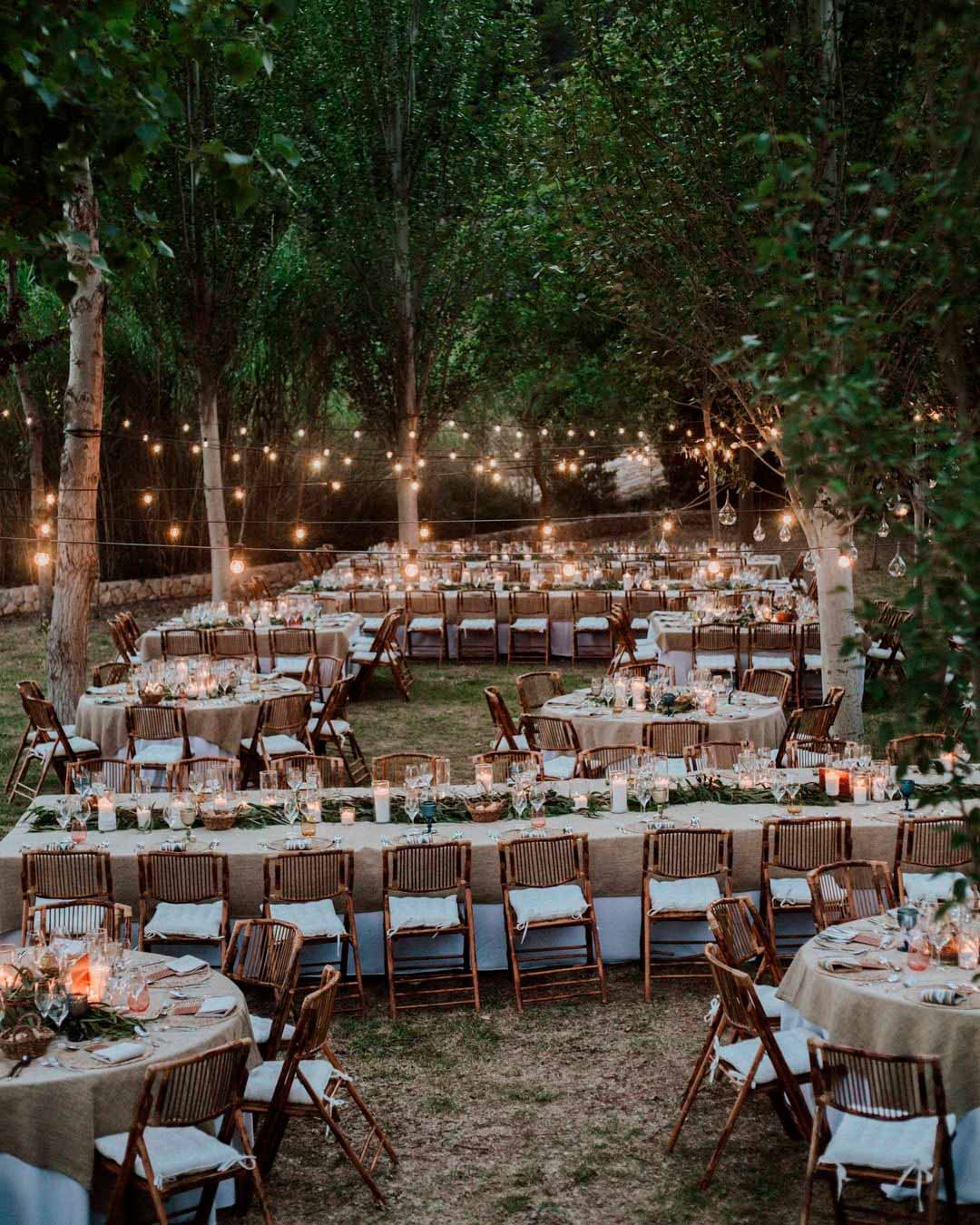 Feeling more intimate? Use a backyard. Not all the homes have the proper space, but more and more often is possible to rent the space of someone else's home.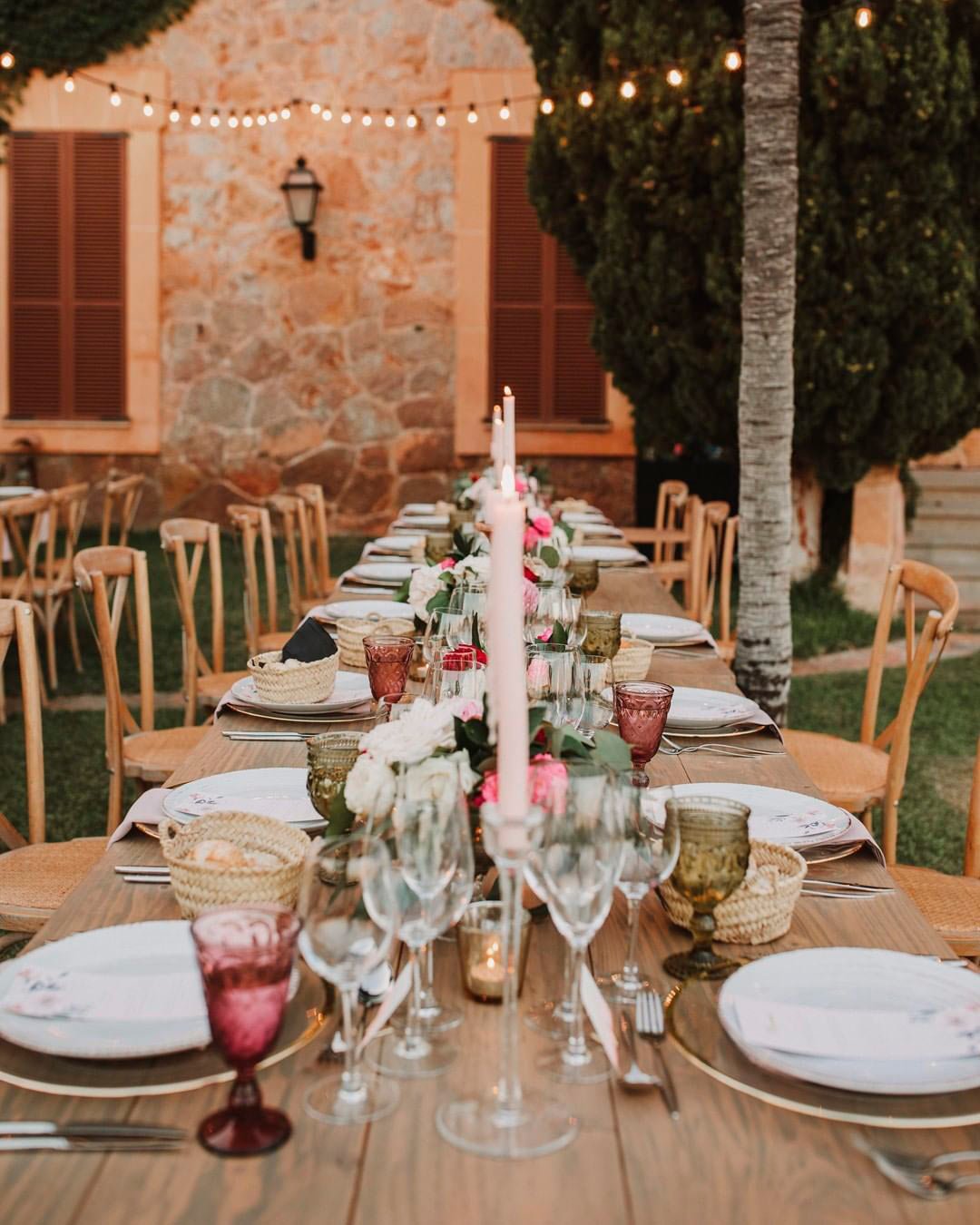 With all the pros of the parc and forest, backyard has the plus to provide the intimate felling of being home. If there is a pool ask guests to bring swimsuit or rent sofas, blankets and cushion and make it a place where your guests can crash.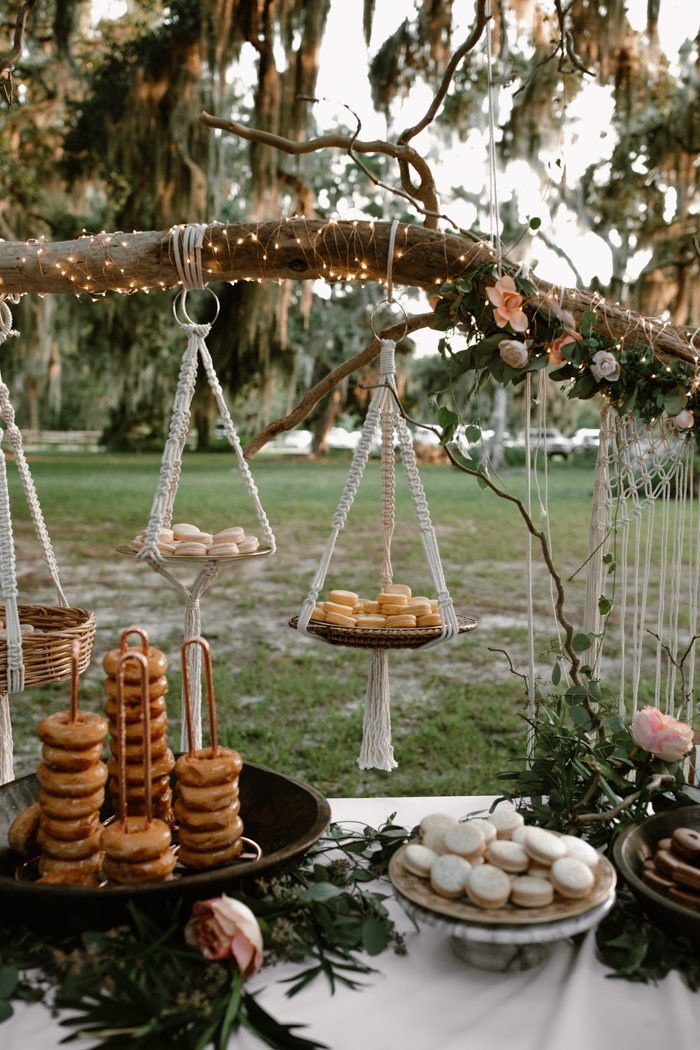 BBQ party or pizza night
Unquestionably, food bash works always well. They are friendly and relaxed, suitable also for the guests that will bring kids. There is nothing that more fun to gather together people for an informal dinner.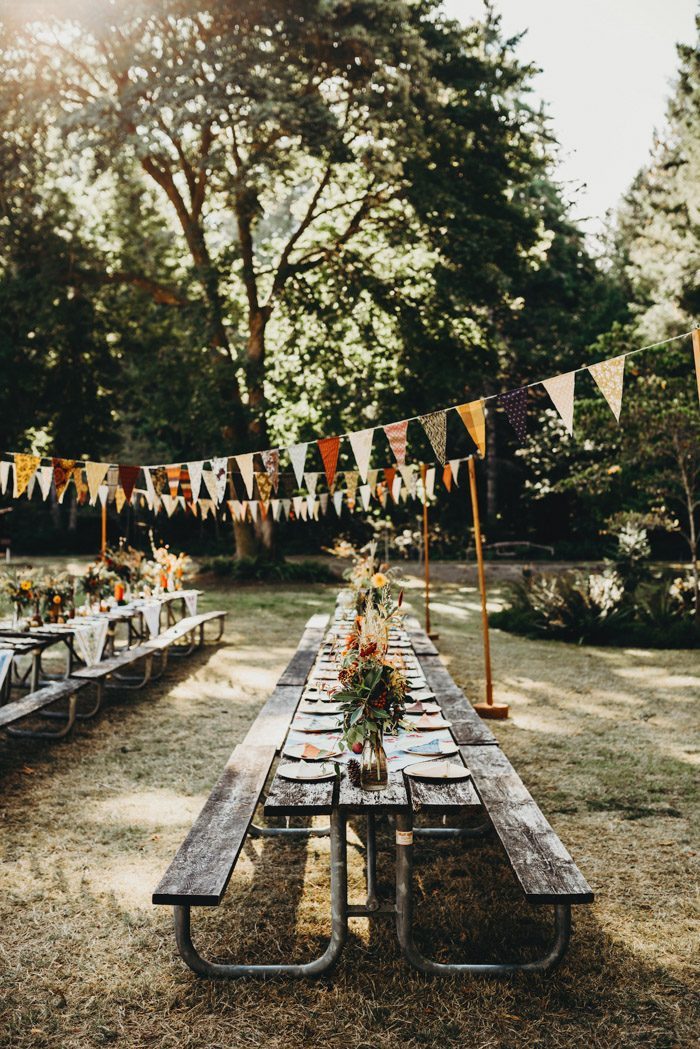 Add some twinkle lights, wooden tables and benches, serve hamburger, kebabs, salads and corns. Don't forget to provide some veggie options for vegetarians. Last thing to do is to determine if you want someone at the grill or to call a professional caterer.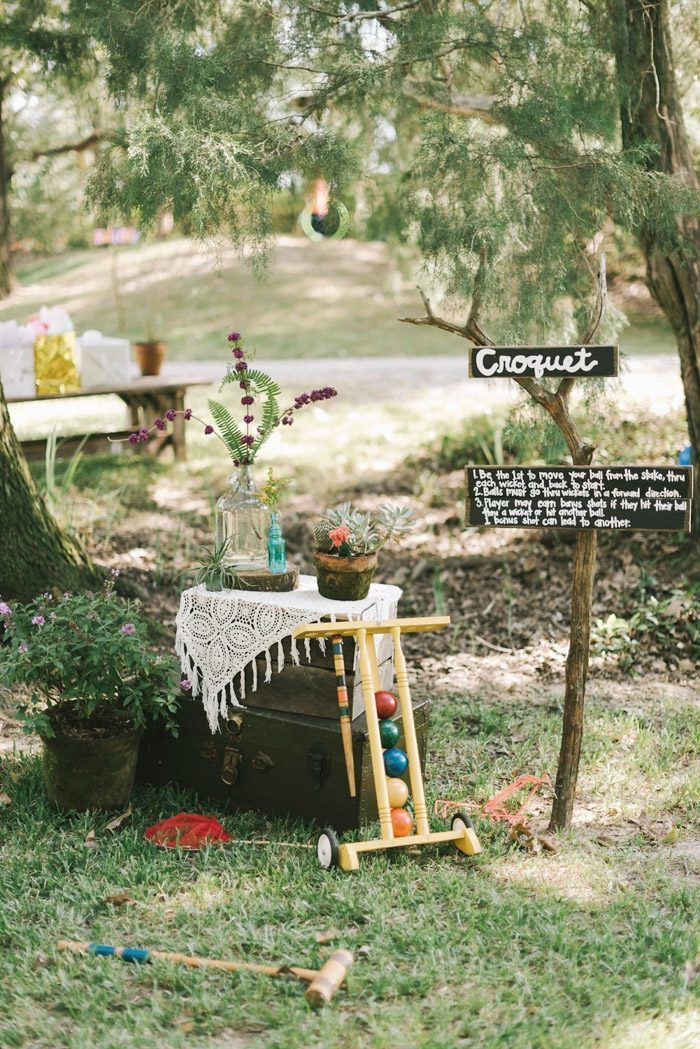 Nothing is better than a shared true Italian pizza. To make it even more spectacular call a pizzaiolo and have the pizza prepared in front of the guests.
Offer plenty topping choices and no one will be disappointed. The cheerful vibe of this food will be contagious. People will fee like a unique family. Bonus tip: rent a craft beer truck with a local selection to pair it with the pizza.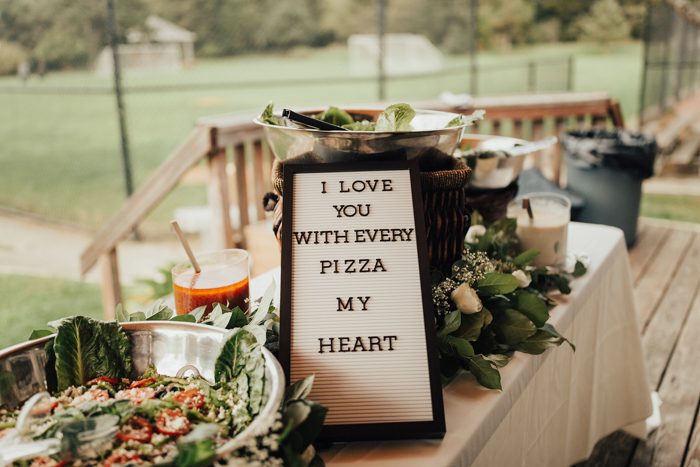 Fondue party
Not a proper sit-down meal and great all year around fondue party is perfect for an informal dinner but with a classy twist. Set up different stations, give your guests the opportunity to taste different delicacies, cheese, meats, veggies and bread. Add grazing tables, will help people to socialize and discover new food pairings.
Create a wine corner that matches with the food served. Have a corner with a selection of deserts. Guests will love to drink a wine selected for what they are eating.
ph: marthastewart
Have florals scattered around and some. Top tip: to get a more dramatic scenery organise your fondue soiree in a chic roof top. Guests will love the views!
A Picnic Rehearsal Dinner
Be honest, who doesn't love picnic? This is one of best casual rehearsal dinner ideas for laid back and informal couples that want to get together family and friends in the open hair.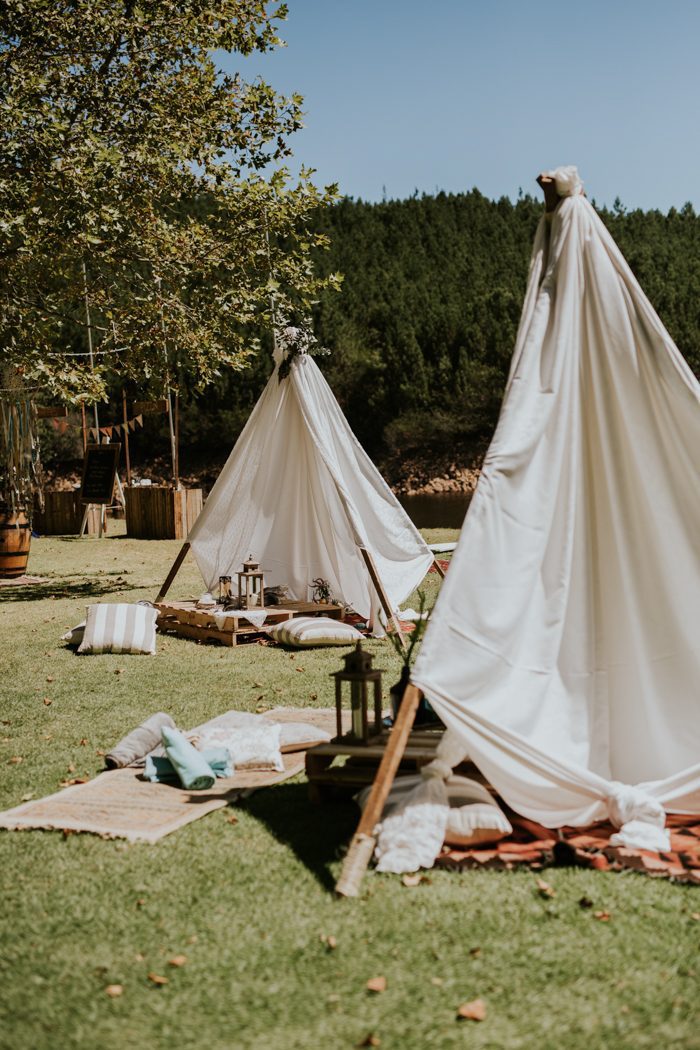 The set up can be very simple with blankets and giant garden cushions or you can provide rustic tables and informal seats, like all different types of chairs. Prepare plenty of picnic basked filled with one bite delicacies. Muffins, mini-sandwiches, small bites of pies are the perfect finger food.
Next to this prepare buffets filled with savoury and sweet options and don't forget a corner with fresh lemonade, aromatised water and prosecco. It's informal but you will need to provide food for everyone.
Classy Vibes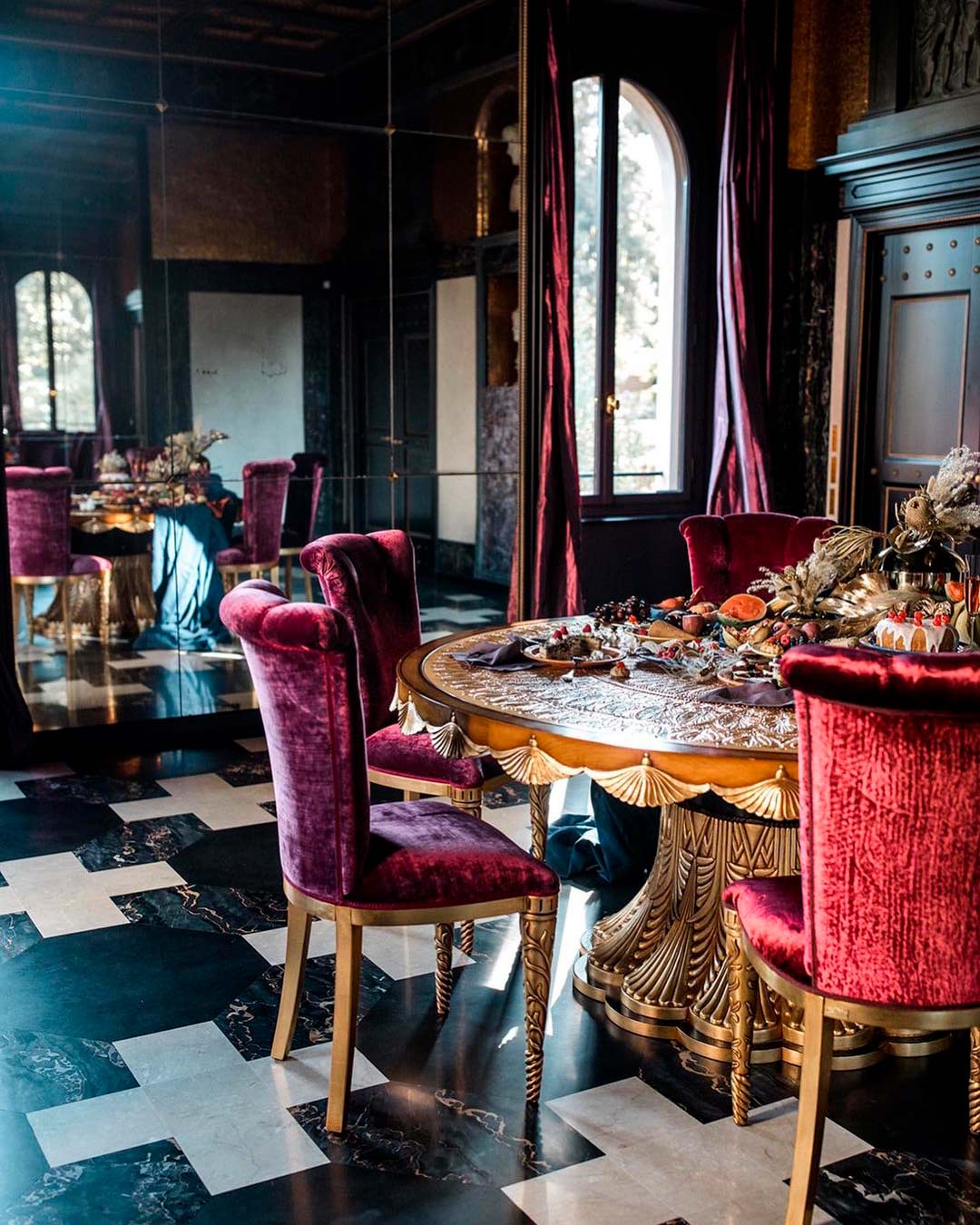 Elegant and classy is your style? Pick a venue that reflects your sophistication like old chateau or historical ballrooms. Agree with the restaurant or the venue a gourmet menu served at the table. Focus on décor and flowers. Dress tables with nice utensils, elegant tablecloths and refined garments.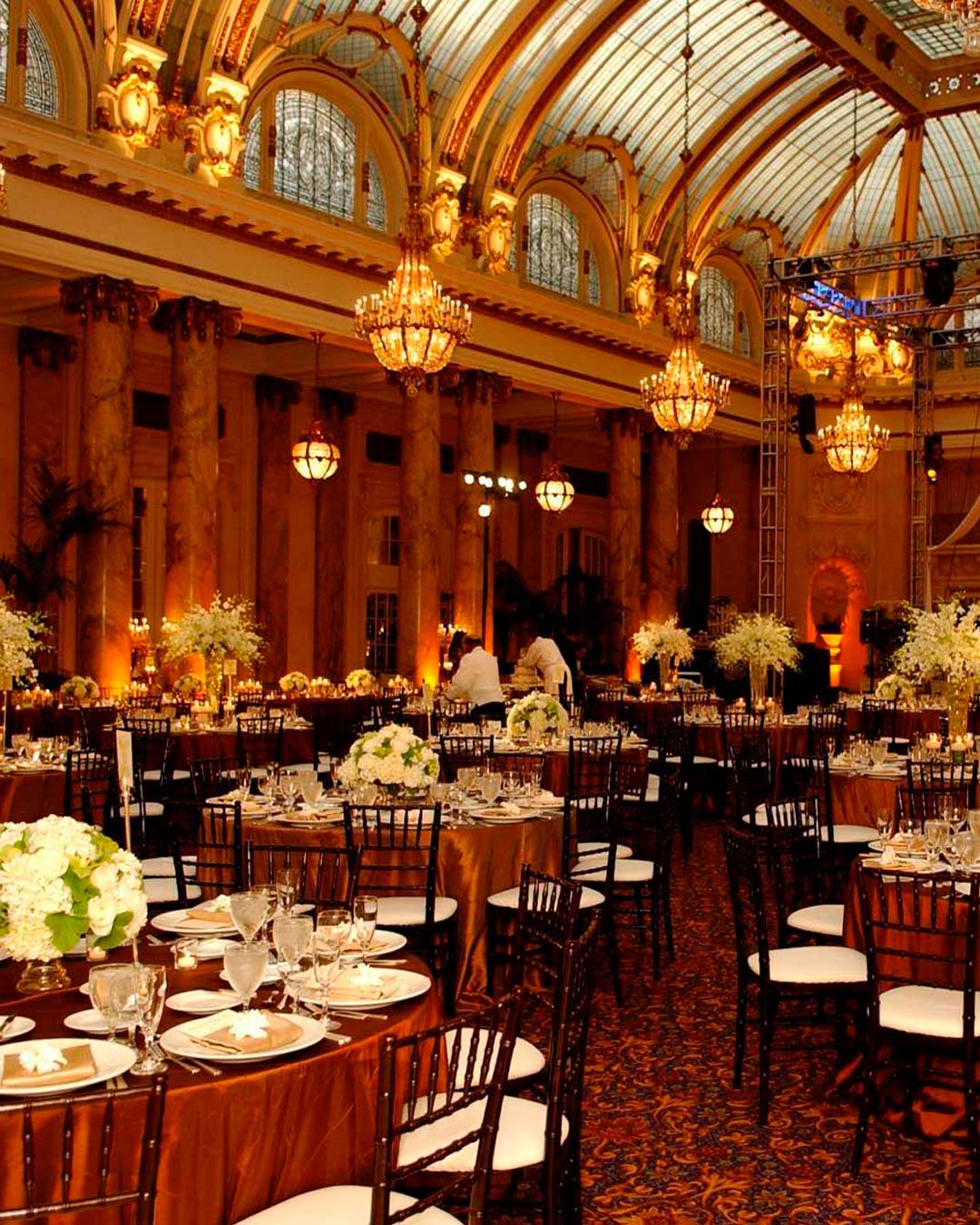 Add well-designed floral centrepieces and have a to the tables and dress them up tables with elegant tablecloths and refined garments. Prepare personalised escort cards and dinner favours. In this case go big or go home.
ph: marthastewart
Some rehearsal dinner ideas require a considerable amount of money and more planning. Some others are easier to plan and manage. Before making your choice think carefully about all the pro and cons.