01 Gen

Winter wedding color schemes
Winter wedding color schemes: 3 winning choices

Winter weddings have a magical atmosphere. Festivities, candlelight, fresh fallen snow, clear winter sky and images of horse-drawn carriages. Let's say it, for sure to tie the knot in winter has a different vibe. Moreover, they are perfect if you like the cold weather and love being inside. You can play with a wide range of color schemes to and graceful decorations. If you want to make your wedding stand out without being too festive check out tips for the perfect winter wedding color schemes.
Winter wedding colors are more than white green and red! Moreover, during the years, get a naturally romantic look for your special day using the shades of copper, rose gold, metallics.  Frosted pastels, hues of grey and blue are perfect for a sophisticated affair. To keep everything more rustic use the neutral pastels tones of chocolate brown, ivory and beige with a touch of green.
Make it romantic with our winter wedding color schemes
Considering the time of the year, in which the daylight has a limited amount of hour cheer up the atmosphere with something unexpected. Go for something metallics above your head and match it with escort cards on the table. Although, using hanging decorations seems a big a gamble for a wedding, they will make the atmosphere more cosy and cheerful.
Moreover, the result will be that extravagant look without being too much. If you like something more sparkling, add metallic finishes to your tableware, such has plate wear or rose gold glasses.
Copper is ideal as tablecloth or a decorative silk runner with a wooden table. Also, for a more impressive touch you can use light blue candles to go against the copper hues. The result will be a vibrant tablescape with a romantic look.
An elegant affair during wintertime
Soft tones, such as taupe, dusty lavender, combined with cornflower blue and grey will guarantee that classy and stylish effect of a grand event. The idea that pastels tones are only for summer and spring is outdated.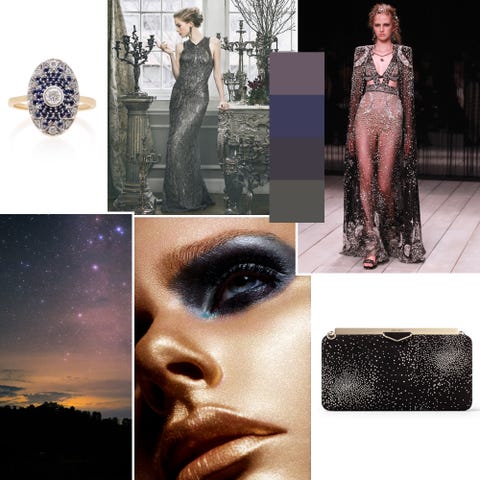 Use combination of this colors, or a combination of all of them, during your entire reception. Shades of blue provide a light and warm atmosphere that can be easily combine with the daker tones of mauve and taupe for a more lavish effect.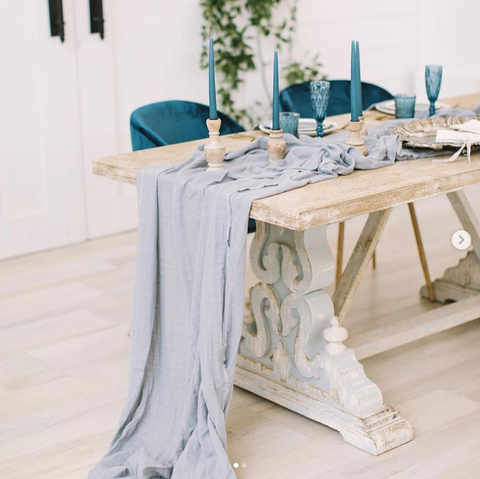 Create some contrast using opposite tones, such has taupe, black and deep grey, for never boring winter wedding color schemes. With its warm tones, an indigo and rust wedding color palette with give a sophisticated look to your celebration.
For a something with a more accentuated modern twist, add some infusions of strong colors, for example lemon and grey or accents of gold mixed with aubergine.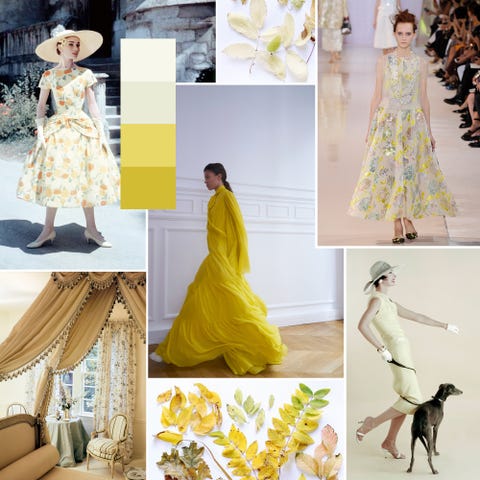 Neutrals hues for a beautiful winter wedding palette
When it comes to neutral color schemes for cold weather weddings, is easy to think only at green, black and white.  There is much more! using Neutrals created a seductive and inviting look keeping the atmosphere warm and cosy. Chocolate brown and his shades, cream, dusty green are perfect Winter wedding color schemes for a layback wedding.
This shade, are perfect to keep the right balance of the décor between rustic and cheery. Use a pale mint green mixed with light brown hues or with cream for a refined rustic touch, or dusty yellows and browns for a warmer feeling. For a more verdant atmosphere is more, include some emerald green or go for a green apple for a more fluo look.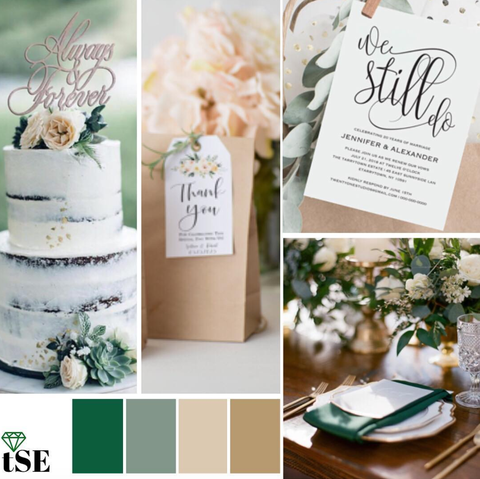 Enhance the rustic vibes with soft materials. Turn them into the perfect complement.  Add a basket some scarfs for guests, or big soft pillows at the cocktail hour.
If you are brave enough to have the ceremony outside combine the wooden color of the benches with warm fabric.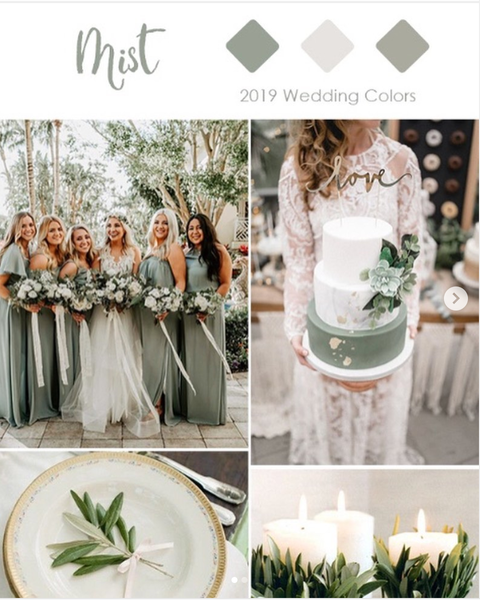 Still undecided about which winter wedding color schemes to use or do you need more inspo? Contact us let's start planning your destination wedding today!