12 Feb

Winter wedding, what to wear?
Inspirations for what wear to a winter wedding.
Let's say it, colder weather is so romantic on itself, wintertime celebrations are so charming. Lights, crispy sky, ice and falling snow. On the other side, when it comes to be a guest, it seems that chilly weather gives just few choices in terms of attire. Is quite the contrary!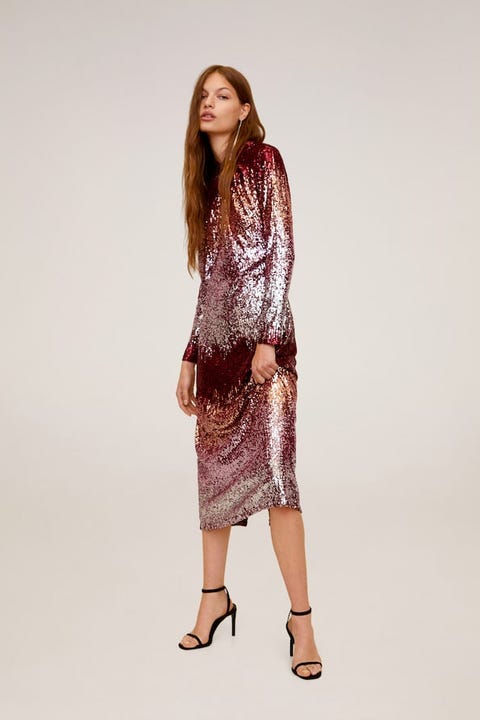 Take the best from richer fabrics, velvets and jewel tones. If you have received an invitation and don't know what to wear for a winter wedding, check our suggestions here below!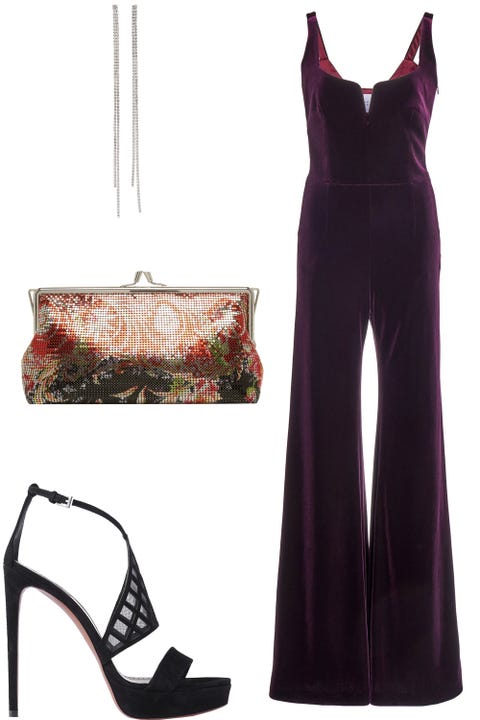 Short winder dresses
During winter people tend to overcover themselves. Longer lengths, heavier fabrics and layers. Let's take this chance to show a little more of your legs! Shorter dresses are more for an informal event or for a cocktails dress code. In addition, they are more practical when it comes to dance.
Bring some spring vibe with you with a blooming short dress. if you are a color mood person, risk with something on the shades of red or dark yellow, otherwise opt for black or navy floral pattern. Pair it with some with a lush one color accessories. Avoid other patterns, you don't want to overdo.
A shift dress is a must have in everyone's closet. Why not use this everlasting model for a wedding? Be tempted by ruffled sleeves or details to enrich the look. Opt for a one-color fabric but with an impressive vibe, like deep orange, light red, emerald green. For a more classic look use minimal accessories. If you are on the romantic side, a dusty pink with wrap-front skirt paired with black shoes, will make you show.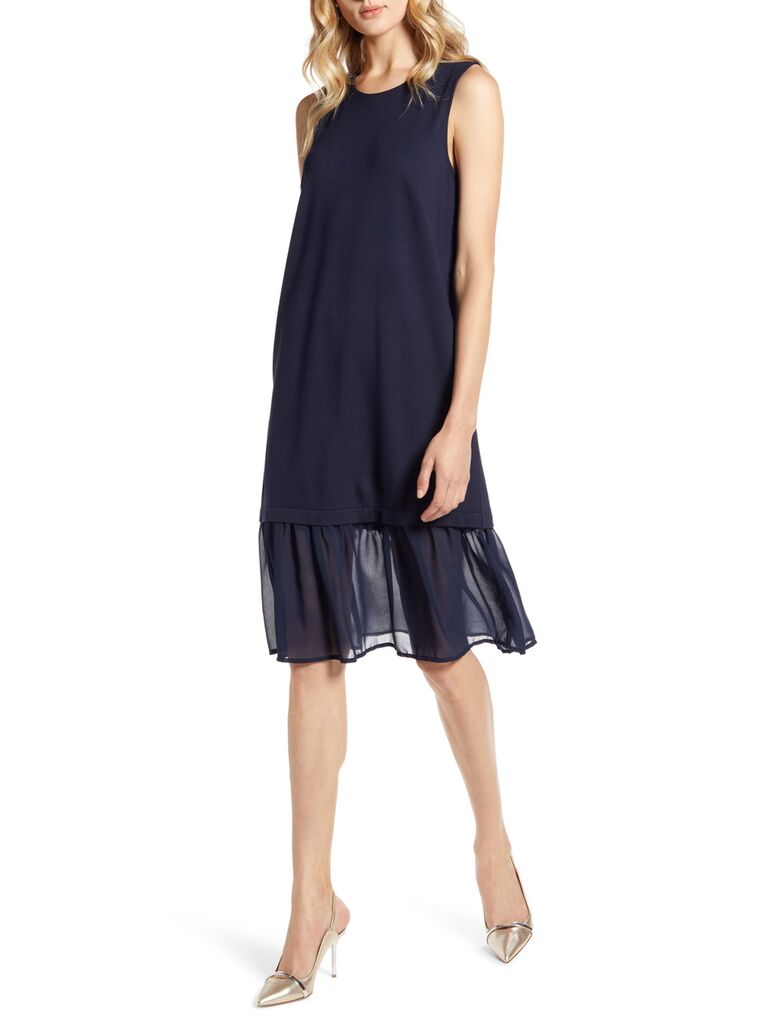 Sequins, metallic and jewels tones pair perfectly with winter mood. Go for a psychedelic look with sequins in contrasting shades like green apple and pale rose or striped multi-coloured mini dress. Add lusher using metallic accessories, such as a silver tote bag or a pearl white stiletto shoes. With this you can't go wrong about what wear for a winter wedding.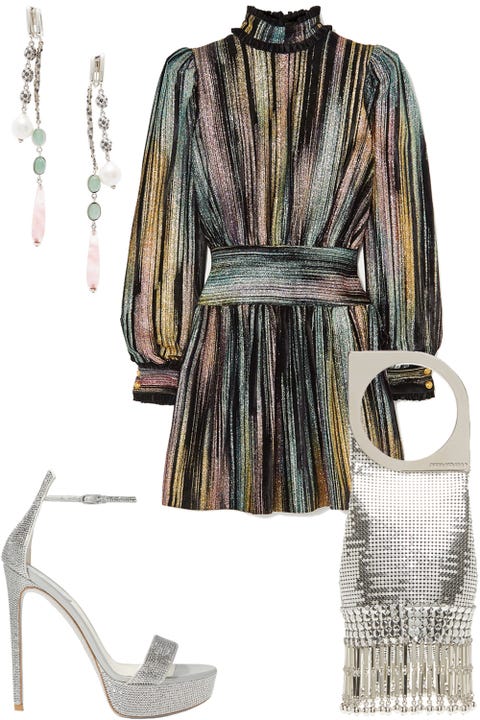 what wear to a winter wedding with long sleeves?
long sleeves add an instant wintertime glam look. They will keep you warm during the day and provide that refined and classy look. In general, long sleeve dresses are adapt for a late afternoon or evening event.
With a long velvet dress with a baroque design with simple black accessories will be a perfect captivating look for semiformal evening events.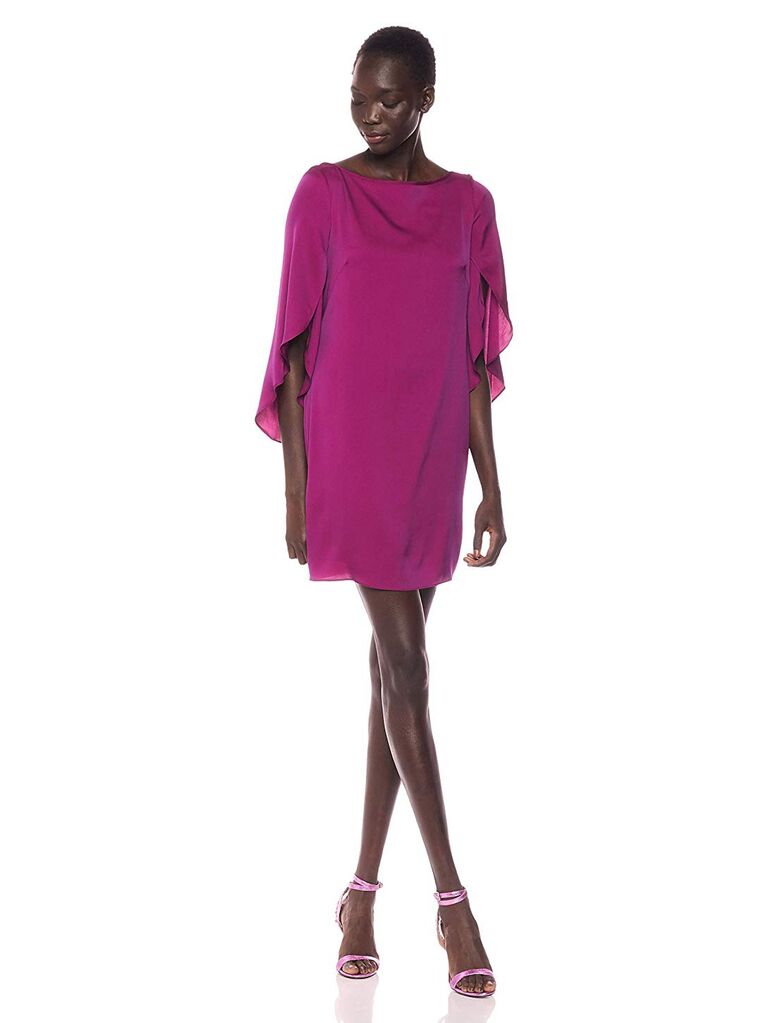 Wear a rusty orange or light purple jersey dress embellished with gathered sleeves for an impressive look. On the contrary dresses with long lace sleeves have a sexy but not too much look.  are so perfect silk dresses with puff sleeves.
Weddings' attire doesn't require a gown. Why not go for a velvet or silky jumpsuit, you will feel comfortable and alluring at the same time. Use accessories to upscale the look: high heels, a colored metallic clutch and why not a contrasting jacket.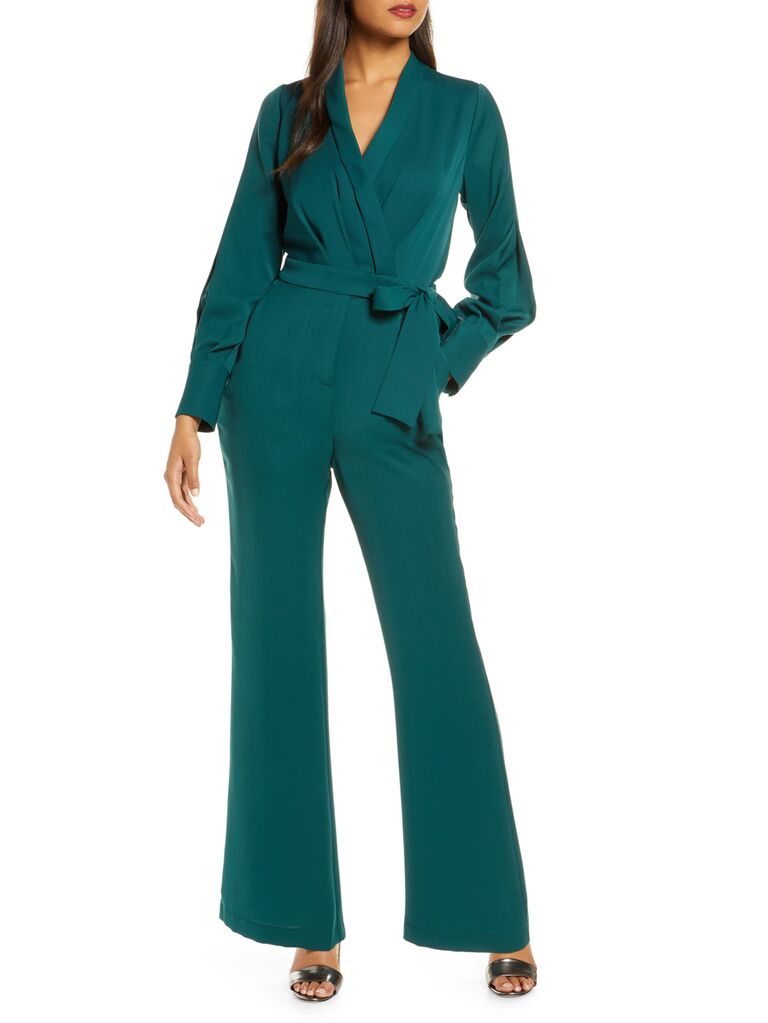 Formal winter weddings attire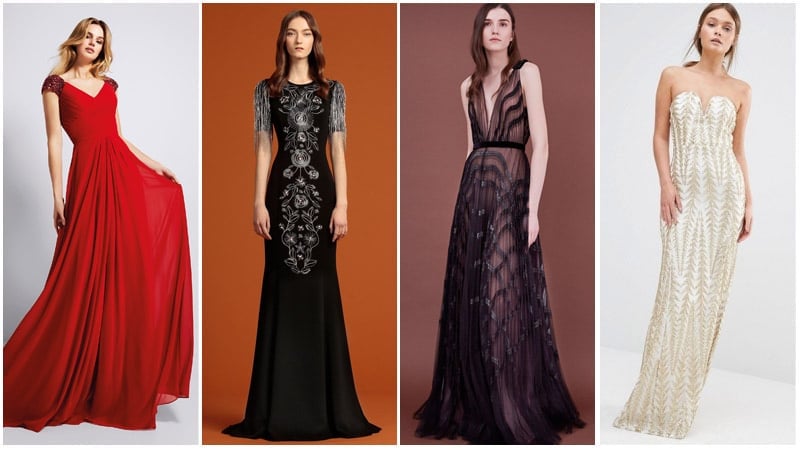 Are you attending a gala event wedding type? A floor length ball gown with a twist is always a winning choice. Black tie events require a classy and formal look, don't overshow. A shawl is a go to during winter to add a personal detail in a glamorous way. They can be made in different materials, wool, silk, viscose and be embroidered with harmonious details.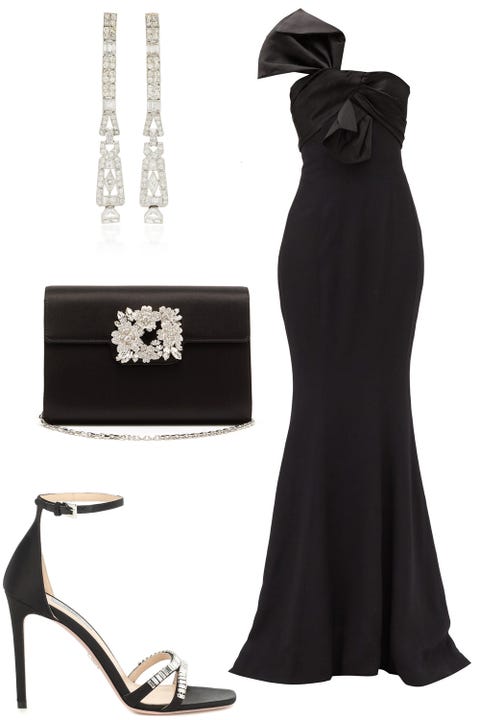 Enrich your look with asymmetrical silhouettes and harmonious Swarovski earring or necklace, glittering jewels will keep the clothes classy but with a glimmering touch. Use a tote bag with the same décor for a matching look. A column long dress, made of two contrasting fabrics, such as silver sequins for a hearth shaped top with a long black gown.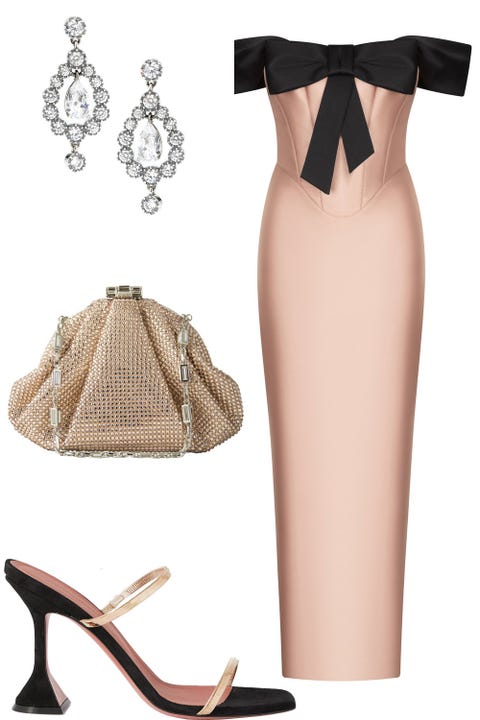 Ain addition, the draped style with the right contrast can be wore at a black-tie event or a v neck illusion neckline can give that classy look that will make you comfortable all day long.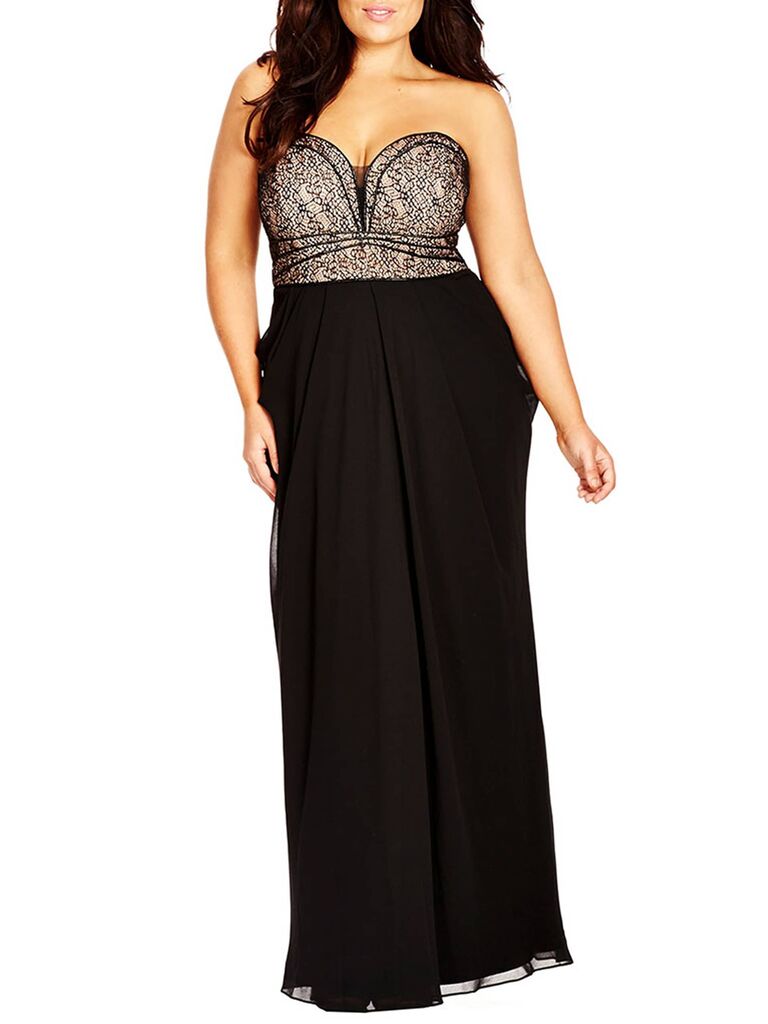 Satin dresses are always a good choice to feel dreamy and elegant. Pay to use the right additions to complete the look. This dressed give the best in the emerald greens, blue hues and black. Remember to not exaggerate with shining accessories.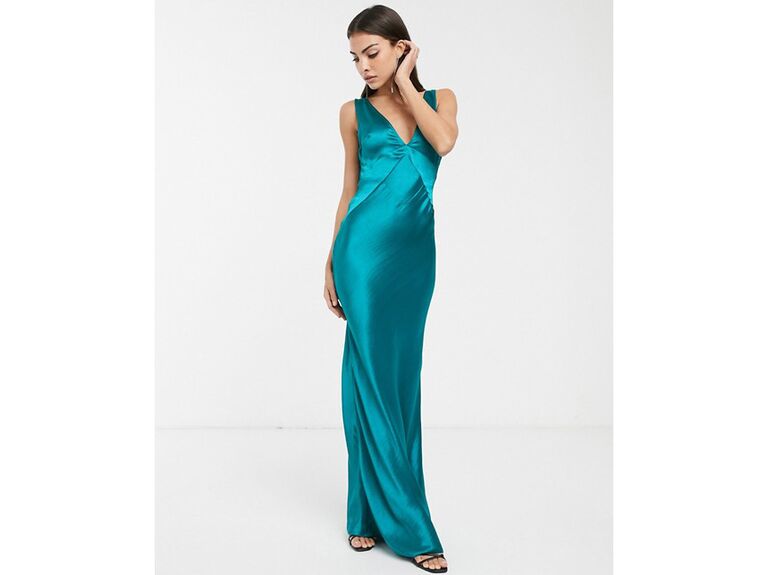 With a classic black one shoulder dress you can't never go wrong. Avoid the plain look using silver or gold jewellery and or accessories and appealing shoes. In general ball gown requires high heels but you can go with mules if they have the right lush.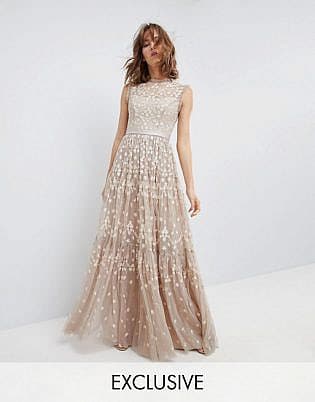 We hope you enjoyed our suggestion for what wear during a winter wedding. Keep following us for more appealing inspo! Or contact us and let's discuss today!